VCA calls for reassessment of uPVC window frames in NCC 2022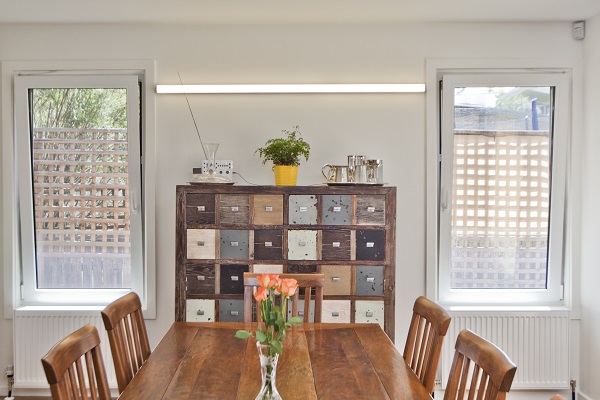 The Vinyl Council of Australia (VCA) is pressing the Australian Building Codes Board (ABCB) to exempt uPVC window frames and sashes from non-combustibility requirements in the National Construction Code (NCC) Volume One (Clause C2D10).
In its proposal for change, the council is hoping to modify the Deemed-To-Satisfy (DTS) requirements with a concession for window sashes and frames from the non-combustibility requirements for external walls of buildings over three storeys.
In support of its submission, the VCA highlights evidence showing that uPVC (unplasticised or rigid PVC) window frames do not pose a significant risk of accelerating the spread of fire on an external wall compared to a non-combustible, or metal, frame.
Additionally, the acceptable Verification Methodology CV3 for assessing external walls, AS 5113:2016, is not designed or suitable for testing the fire performance of window frames. Without a DTS solution, it effectively means that uPVC and timber window frames can no longer be used in some residential buildings of three storeys or more without a Performance Solution being commissioned for the specific project.
"Evidence shows uPVC window frames and sashes make negligible contribution to the spread of a building fire on external walls due to the relatively small material contribution from window frames and the self-extinguishing nature of uPVC. Physical fire testing overseas has shown that uPVC exhibits good fire resistance values," VCA chief executive Sophi MacMillan says.
"The change is proposed on the basis that the non-combustibility test excludes some materials that would not be expected to propagate fire, nor contribute significantly to the fuel load of an external fire or the spread of fire on the facade but have other desirable energy efficiency and acoustic insulation properties."
She points out that the current DTS provisions in NCC 2019 Volume One provide concessions for other elements of the window, such as glass, sealants, gaskets, caulking and thermal breaks associated with glazing systems. The Public Comment Draft of NCC 2022 adds additional combustible window and glazing elements such as construction packers and compressible foams, but not the frames.
Radiant heat from a building façade fire will likely cause these concession elements and the glazing to fail before the frame does, which allows embers to enter the interior and ignite window furnishings or any other combustible materials adjacent to the window.
Recently, several jurisdictions have reviewed and, in some cases, tightened external wall non-combustibility requirements following major building fires, such as the 2017 fire in the 24-storey Grenfell Tower, London.
However, exemptions or concessions for uPVC window and door frames have been confirmed on the basis that combustible frames would not be expected to propagate a building fire or add a significant amount to the fuel load of an external wall fire.
The Council argues that enabling the concession for window frames in the NCC 2022 will improve design choice and the transition towards higher performing windows without compromising fire safety.