Kingspan Insulated Panels releases new profile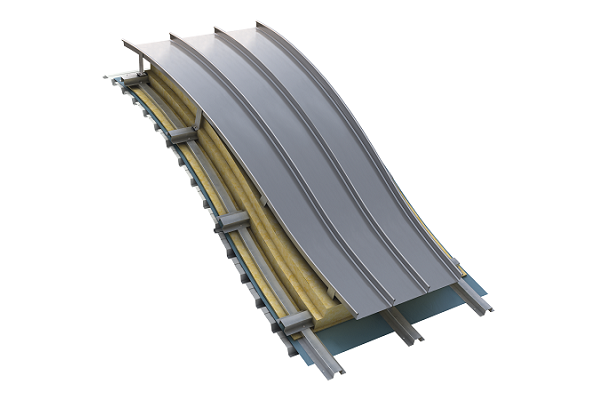 Kingspan Insulated Panels has released the KingZip Standing Seam Roof and Wall solution, giving architects and building professionals the freedom to create extraordinary buildings with its expanded capability to be curved in unique variations.
The variations the KingZip solution can be shaped in include convex, concave, wave or tapered and uses machine technology to do so.
Demand for the system has led Kingspan to introduce a new Flat Pan profile as an alternative to the existing Micro Rib profile.
The new Flat Pan profile is perfect for projects that require a sleek and streamlined façade. Created onsite using a mobile manufacturing fleet, the KingZip building envelope system enables project requirements to be achieved in terms of aesthetics, specification, thermal, acoustic and fire performance and construction.
Available in cover widths 200mm to 600mm, in aluminium or COLORBOND steel, the ability to create bespoke curves and freeform designs have seen KingZip specified on a wide variety of projects across Australia where buildings have a strong connection with the surrounding natural environment.
KingZip is also widely used in health and aquatic facilities where acoustic performance and assured long-term weatherisation and durability are critical factors to the project outcomes.