Australian PCI: Construction recovery sustained in November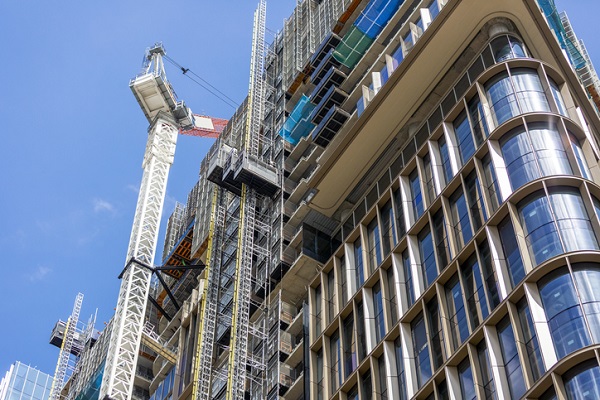 The Australian Industry Group/Housing Industry Association Australian Performance of Construction Index (Australian PCI) eased by 0.6 points to 57.0 in November, broadly maintaining the pace of improvement recorded in October as the end of lockdowns brought a return to more normal conditions.
Ai Group chief policy advisor, Peter Burn, says that the strong rebound of the Australian construction industry continued into November with healthy growth in engineering construction and commercial building activity in particular.
"With new orders having recovered from the slump in the September quarter, the construction industry is set to close 2021 making a strong contribution to the rebound of the broader economy. Apartment building also expanded while the house building sector reported a decline in activity," he says.
"Across the construction industry, the breakneck pace of expansion seen in October eased to more sustainable levels; employment picked up further; and the inflow of new orders continued to accelerate at a level that, if maintained, will strain capacity."
Peter adds that capacity utilisation recorded a record high in November and constraints to further expansion in the form of difficulties in filling vacant positions and ongoing disruptions to the supply of inputs are leading industry concerns
"Housing activity swiftly resumed following the end of lockdowns, continuing to sustain elevated levels in November. Now with HomeBuilder clearly in the rear-view mirror, it is a shift in consumer preferences that continues to drive demand for new houses," HIA economist Tom Devitt says.
"This will support new house building activity on the ground, and associated employment, throughout 2022. Activity will continue to be constrained by the availability of land, labour and materials. The apartment market is also strengthening. Investors are looking through the haze of the pandemic and affordability concerns in the detached market are helping bring people back to medium-to-higher density housing. The desire for additional space that drove activity in the detached market is now also driving smaller household sizes in apartments and units."
Australian PCI – Key Findings for November (readings above 50 indicate expansion in activity, with higher results indicating a stronger pace of expansion):
Construction Activity in the Australian PCI remained elevated in November in apartment building (down 8.0 points to 56.3), commercial building (up 6.3 points to 68.8) and engineering construction (down 10.2 points to 66.7), while activity in house building fell into contraction (down 5.3 points to 46.6) after recording broadly stable conditions in October.
The Australian PCI index for new orders remained strong in November (down 0.2 points to 58.5), with improvements in new orders across housing, engineering and commercial construction offset by a plunge in new orders for apartment projects.
The index for input prices pointed to persistent upward pressure in November (up 0.3 points to 97.5), with ongoing high prices from suppliers and importers remaining a concern for builders nationwide. Both input and selling prices are well above their long-run averages, with the selling prices index remaining strong (down 0.3 points to 78.0).
The employment index indicated further expansion in November (up 2.2 points to 59.0), despite ongoing skilled labour shortages across the country, with capacity utilisation reaching a series high (up 1.9 points to 85.7%) as builders reported the need to increase staff levels and investment in machinery due to market positivity. The wages index fell by 1.8 points to 73.3 but remained well above its long-run average (69.1 points).