Concrete bricks find their way back into Australian residential architecture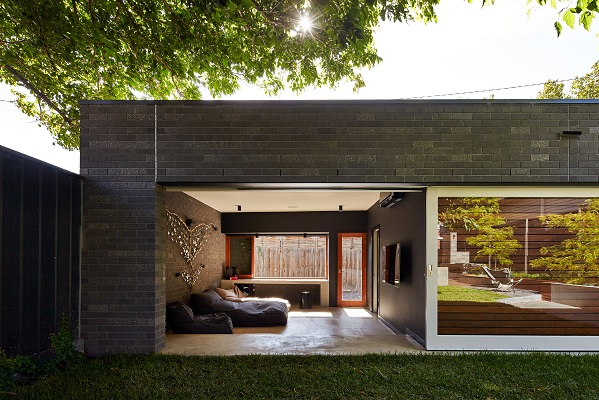 Perhaps it's the sleek modern look or a nod to the memories of Australia's brick architectural heritage – contemporary brick homes are increasing in popularity, matching the design desires of architects, designers and homeowners alike.
Where once brick was associated with older homes, the humble brick has been updated with a facelift that sees a new designer range of concrete masonry bricks emerging as a top choice for homes offering striking looks, functionality and versatility.
"Concrete face bricks can make a statement with stunning design elements," Adbri Masonry Nathan Martyn says.
"They provide unrivalled design flexibility with an on-trend range of colours, as well as elegant finishing and textural options to highlight face brick as a feature in architectural designs. Our newest series of coloured concrete brick products are 100% colour-through, reducing the negative impact of chipping and providing longevity of an aesthetic curb appeal."
As an exterior building product, concrete bricks are a perfect choice being energy-efficient, durable and requiring little to no maintenance, as well as increasing the strength of the structure while guarding it from a range of environmental elements. Used internally, exposed face bricks can embed a sense of permeance, security and style, as well as design options such as introducing speciality laying patterns to provide stunning architectural appeal and an opportunity to showcase personal style.
"The other big advantage is availability of product. Adbri Masonry's range of concrete bricks are all Australian made, using commercial grade local raw materials," Nathan says.
"Being manufactured locally provides assurance that materials are available without holding up the building process. Low-cost production also enables a low-cost pricing strategy, making them a good option for multi-residential and residential projects."