Adam Dovile is the new face of The Ultimate Renewable wood campaign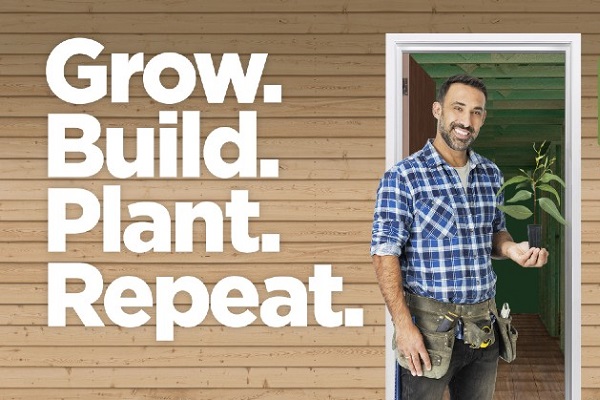 Forest and Wood Products Australia (FWPA) is proud to announce that Adam Dovile, of Channel Seven's Better Homes and Gardens, is the new brand ambassador for The Ultimate Renewable wood campaign.
As part of the campaign, FWPA invites building and construction professionals to join The Ultimate Renewable Partner Program. Members will gain free access to exciting and easy-to-share assets to promote the natural and sustainable benefits of wood. Register now and download social media tiles, videos and a new television commercial featuring Adam Dovile.
Becoming a Program Partner also gives you access to The Ultimate Renewable merch including t-shirts, chopping boards and bags for cobranding. The two-million-dollar nationwide campaign launches on 20 June 2022 and focuses on highlighting the natural advantages and renewability of wood.
After a targeted search, Dovile's outgoing personality, popular television profile and hands-on experience as a builder made him the first choice to be the new ambassador for The Ultimate Renewable.
Audiences will know Adam Dovile as the resident builder on Channel Seven's Better Homes and Gardens, where his DIY projects regularly feature wood and wood products. He won the fan-voted 2016 Logie Award for Best New Talent and is now an established audience favourite. A builder first and foremost, off-screen Dovile is the director of his own construction company specialising in renovations.
"I am excited and energised to be partnering with The Ultimate Renewable," Adam says.
"Promoting the renewability of the wonderful and versatile material we call wood has never been more important. As a builder, I'm passionate about encouraging people to explore sustainable options in construction.
"What's great to see is the many architects, designers and specifiers already recognise the benefits of wood and embrace its use."
A series of TV ads featuring Dovile will appear across eight networks, including TEN, Nine, Seven, WIN, Prime, Southern Cross Austereo, SBS and Foxtel, and will reach nearly five million people.
"Every piece of wood we use tackles climate change by storing carbon absorbed from the atmosphere by a growing tree. When wood is harvested today, it is replanted tomorrow. And that's why they call wood The Ultimate Renewable," he explains in a voiceover.
One ad in the series highlights the quirky and remarkable fact that a softwood plantation can grow enough timber to rebuild a house frame in 150 seconds.
The comprehensive campaign includes social media, magazines, podcasts, billboards and microlite such as bus and tram shelters in locations across Australia.
FWPA chief executive Andrew Leighton says the decision to resume consumer advertising for The Ultimate Renewable was driven by an ongoing and increased interest in sustainability among Australians: "It is vital for our industry competitiveness and longevity that we communicate the renewable benefits of wood. The Ultimate Renewable is a brand that equips companies operating in the forest and wood products industry with the marketing tools they help them achieve this.
"We believe consumers are increasingly discerning when it comes to sustainability. Their ability to distinguish between organisations that are genuinely committed and those that lack conviction will become sharper, and they won't be afraid to reject brands they consider to be unsustainable."
To see more on The Ultimate Renewable and become a Program Partner, head to the dedicated website here.