How digital construction management tools are transforming fire safety compliance in the building sector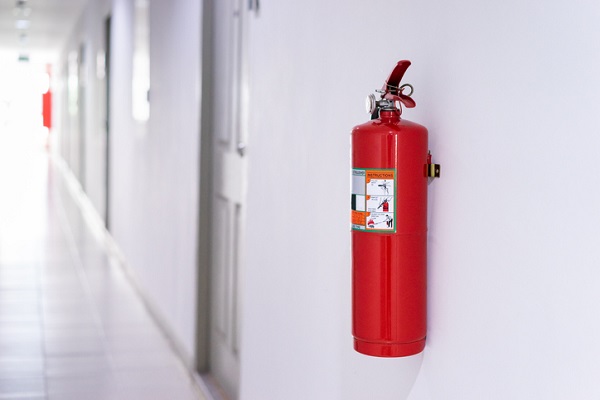 Digital transformation is becoming increasingly essential for every industry to help streamline processes and uncover efficiencies. In some cases, it can also be the difference between life and death or, at the very least, between safety and injury or disaster. PlanRadar regional lead, Australia and New Zealand, Bart Crowther writes.
In the fire safety sector, digital transformation and the adoption of new technologies have become essential to site safety. In particular, platforms for project management and documentation have become a key tool for fire safety workers to have in their arsenal to keep people and their sites safe.
The latest smart solutions are designed to align with changing regulations across industries, ensuring that savvy businesses can remain up-to-date and compliant. On a fundamental level, the biggest benefit of digital platforms in the fire safety sector is the capacity it provides for site inspection teams to gather site data quickly and efficiently. With the support of smart technologies, such as artificial intelligence (AI) and automation, underpinning innovative solutions, this significantly reduces the amount of time workers need to process and present relevant data to key stakeholders.
Four ways digital platforms drive efficiencies in fire safety
Fire safety is essential for every organisation and ensuring that fire safety processes remain current is crucial for maintaining compliance. There are four primary ways digital tools, such as PlanRadar, are helping to transform the fire safety sector:
Manage compliance
Digital solutions let users digitise fire risk assessment forms, eliminating paper-based processes and reducing time spent on paperwork while simultaneously helping to create digital audit trails for compliance. The latest digital solutions let organisations build custom checklists and assessments within the platform so relevant team members can complete them in the field. Forms can be updated centrally and in real-time, ensuring businesses can react quickly to ensure best practices and compliance if there is a change. Forms can also be securely stored and exported in custom reports ensuring the organisation has rapid access to all data if needed for audits.
Standardise inspections
Users can leverage software solutions like PlanRadar to standardise inspections across sites, using bespoke fire inspection checklists and reports. This ensures all team members can collect the necessary data in the same way each time, ensuring consistency across operations for best-practice fire safety.
All processes in one place
With the support of digital solutions, users can gain access to a single, centralised platform that lets them conduct inspections, log evidence, generate reports, and even communicate advice and recommendations with ease. All relevant documented processes and procedures can also be created and stored digitally for quick access, providing a comprehensive record of each document.
Data and file storage
The latest digital solutions let businesses rapidly create and store necessary fire safety documentation, including fire risk assessments and checklists, reports, full communication histories, and other associated documents. Cloud-based solutions also ensure documentation is securely stored in the cloud in the event of future claims. Modern digital solutions also let organisations issue fire safety certificates digitally, as well as share them with stakeholders for signatures before storing them securely for future reference.
How digital management tools are being recognised in the fire safety sector
The Fire Protection Association's (FPA) 2023 Australian Fire Protection Industry Awards recently acknowledged PlanRadar as a finalist in the Innovative Product and Technology Solution award category.