Common challenges for facility managers adopting new building operations software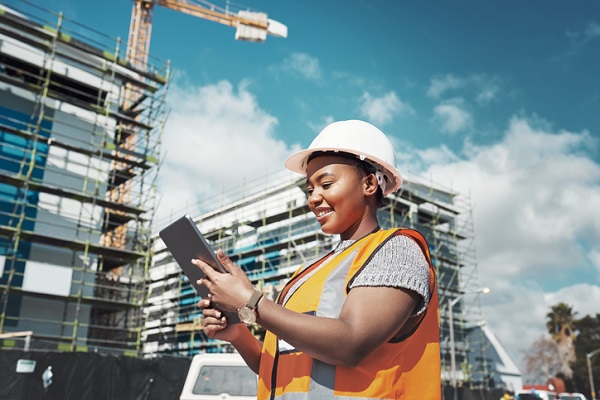 Facility managers are critical to the successful operations, maintenance and management of modern buildings. They are responsible for ensuring that everything runs smoothly, from maintaining HVAC systems to managing daily operations and ensuring building occupant satisfaction.
With the increasing complexity of building systems, traditional methods of manual facility management are becoming less and less effective. That's where digital building operations software comes in.  By streamlining operations and providing real-time insights into building performance, this software has the potential to revolutionise the way we manage buildings in a hybrid world. But as with any new technology, there are potential challenges that facility managers must overcome when adopting building operations software.
Common challenges facility managers face in building maintenance
When it comes to building operations and maintenance, facility managers face a number of challenges sharing information between building facilities and operational stakeholder. Some of these issues can include:
lack of integration between systems, which makes it difficult to manage multiple buildings from one platform
no consolidated system to manage and record building activity, making it impossible to access a centralised database for all building operations
lack of a 'single source of truth' for building operations, leading to duplication of data and no version tracking
difficulty providing visibility into all building operations, making it hard to keep track of what's happening across the facility manager's portfolio
paper-based records make it difficult and time-consuming to track progress, as well as identify opportunities to optimise the value chain
inability to collect data related to energy usage that could be used in optimising building operations.
Bart Crowther, regional lead for Australia and New Zealand, PlanRadar, says: "While software platforms can be hugely beneficial for facility managers and building operators alike, on-ground realities can sometimes stand in the way of leveraging the strengths of technology in building operations.
"For facility management, operations software adoption is often driven by a need to reduce costs and increase operational efficiency. The problem is that these goals aren't necessarily always aligned with those of building operators. Typically, the operator's primary objective is to keep their buildings running safely and smoothly, which may not always align with the objectives of a facility manager who wants to cut costs or improve efficiency."
This conflict between objectives can result in one, or more, of the following:
a lack of trust between building operators and facility managers
a failure to achieve desired savings or efficiencies due to resistance from building operators.
To avoid this scenario, both parties must understand each other's motivations and expectations around the use of the software and how outcomes can be successfully achieved together.
What's in it for the operators?
When it comes to adopting technology, it's important to build a strong benefit-value narrative among users. In this case, facility managers and building operators need to focus on how adopting and adhering to the facility management software can improve the overall teamwork efficiency, such as:
less time spent searching for documents (e.g., inspection reports and maintenance records)
reduced miscommunication on-site, allowing all team members access to real-time updates and the latest information
automating routine tasks such as scheduling maintenance activities, generating work orders, and managing inventory levels
easier access to key information related to worker site safety and fire risk hazard prevention procedures.
To streamline the transition, it's important to consider how to minimise disruption for all parties. Some best practices for implementing facility management software include:
Create a communication plan: this helps ensure that all team members are well-informed about the new systems and expectations during the transition.
Set up a pilot program: a trial or pilot implementation period lets facility managers test out the system and make sure it meets all needs, before moving forward with a full rollout.
Build an operator's narrative: narrating the facility management software benefits from the operator's perspective with examples helps everyone understand how these systems can benefit their work efficiency.
Establish a support system: make sure operators have the right support in place so they feel confident using the new system. Following up with operators after initial training sessions lets managers ensure that everyone has what they need, such as additional training sessions or assistance setting up reports, before turning over daily operations to staff members.
Get operators on board: everyone in the building maintenance team must be on board with the change and understand why the organisation is making it, as well as what they hope to achieve by implementing it. Team members may have their own ideas about how best to implement this new software into their areas or roles, so everyone must be engaged through choosing the system, implementation, and adoption.
Establish a training routine: create a training plan for all staff members who will be using the software for the first time, whether they are brand new hires or company veterans. Make sure that everyone has access to training materials before they start using any aspect of the system.
Conclusion: A smarter way to operate
Facility managers are constantly seeking new ways to improve the efficiency of building operations and enhance tenant experiences. Adopting building operations software can help achieve these goals by reducing manual tasks, providing real-time insights into building performance, and empowering building operators to make data-driven decisions.
Bart Crowther adds: "Facility managers considering taking advantage of building operations software should be aware of the potential challenges they may face in the transition. However, these challenges can be effectively managed with a well-defined strategy and steady implementation of building management best practices. By understanding the common issues that facility managers face when adopting building operations software, organisations can avoid costly mistakes and ensure they can reap the full benefits of building management software."