Sureweld delivers its aluminium loading ramps and plant trailers range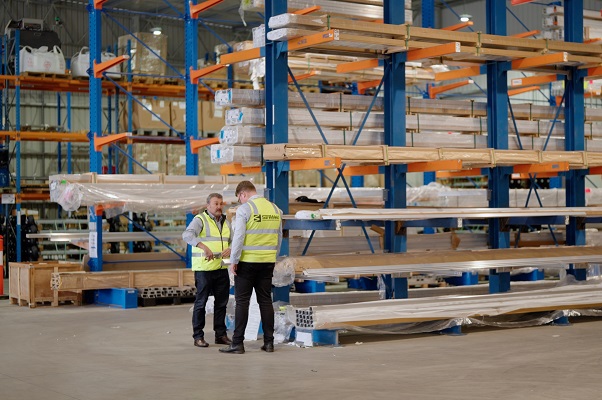 Sureweld has delivered its aluminium loading ramps and plant trailers, made from locally extruded aluminium sourced from Capral and manufactured in Wangaratta, in northern Victoria.
Focused on keeping Australian commercial contractors moving, Sureweld's 30-strong team includes in-house engineers who design and build prototypes that go into the field for months, even years, to test for any fatigue issues.
"We manufacture the strongest and lightest weight ramps on the Australian market, on a strength-to-weight ratio. We have a ramp with a six-tonne capacity that weighs a little over 50kg, others on the market weigh 70 to 80 kilograms," Sureweld sales manager Gareth Hansen says.
The company's standard loading ramp range caters for machines from 450kg to 11.5t and the business can custom-build to suit machines up to two-tonnes.
After establishing its credentials in the ramp market, Sureweld noted the burgeoning demand for lighter-weight trailers to suit Australia's braking requirements. In addition, while plant and machinery were getting heavier, towing vehicles were getting lighter, with less towing capacity.
Beginning with a trailer to suit machinery weighing up to 1.7t, Gareth says Sureweld has since made models that can carry up to 4.1t. But the edge doesn't stop there. Sureweld's investment in top-tier machinery like robotics, CNC water jet cutters, brake presses and guillotines ensures precision and consistency.
Sureweld products are also a testament to their partnership with Capral: "With aluminium, you can craft it to the correct size you need for strength-to-weight ratios. With steel, you are limited by what the steel mills produce. Working with Capral in aluminium, we can create the perfect extrusion," Gareth says.
Over the years, this collaboration has evolved, bringing about innovations in product design and material usage, also working with Capral on the grade and temper of aluminium it uses.
Looking to the future, Sureweld has grand plans. Their motto, "keep Australians moving, using our trailers and ramps," drives them to expand and innovate continually.