Houzz survey finds kitchens top renovation activity and spend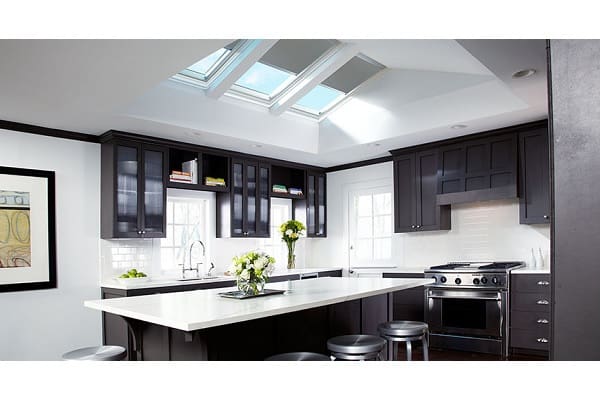 2018 is on track to be another solid year for home renovations, with half of home owners on Houzz Australia planning to renovate their home (57%), according to the annual Houzz & Home Australia survey of more than 7,200 respondents in Australia.
Renovation activity and spend was strong in 2017, with over 50% of home owners renovating their homes, at a median spend of $25,000. Repeat home buyers invest the most in home renovations at a median spend of $30,000, followed at a distance by long-term owners and first time home buyers ($22,000 and $15,000 median spend, respectively).
Kitchens topped the list of interior updates for renovation frequency in 2017, with more than a quarter of renovating home owners tackling kitchens (26%), followed by living/family rooms, bedrooms, master bathrooms and laundries (24%, 18%, 18% and 17% respectively). First-time and repeat home buyers are more likely to take on kitchen renovations than long-term home owners (38% and 31%, respectively, versus 24% of long-term home owners).
Kitchens were also the most expensive room to renovate, with a median spend of $20,000 for a large kitchen (more than 10m2), followed by large master bathrooms (more than 5m2) at a median spend of $13,000.
"All of the evidence from our research points to 2018 likely being another robust year for the home improvement industry," says Houzz principal economist Nino Sitchinava, Ph.D.
"Recent buyers and long-term home owners alike are keen on investing in major projects like kitchens and bathrooms and they're validated by the value these projects have brought to their homes."
While improving a home's design or functionality are the top considerations during renovations (74% each), increasing the home's resale value is an important renovation consideration for nearly half of renovating home owners (46%).
In fact, eight in 10 home owners believe their renovation had a positive impact on home value (80%), and nearly half of home owners believe that their home value has increased by at least the full amount of the project cost post-renovation (37%).
Other top findings include:
More deliberate planning and budgeting: ​Over the past two years, home owners have become more deliberate in planning and budgeting for renovations and were seven percent more likely to set a budget in 2017 than in 2015 (74% and 67%, respectively).
Plumbing and electrical top system upgrades: ​Home owners prioritised plumbing and electrical over any other system during renovations (32% and 31%, respectively). First-time home buyers are twice as likely to upgrade electrical systems during renovations as long-term home owners (52% versus 25%, respectively).
Home professionals in high demand: ​Over nine in 10 renovating home owners chose to hire a home professional for renovation needs (92%). Repeat home buyers are the most likely to seek professional assistance (94%), followed by long-term home owners and first-time home buyers 89% and 88%, respectively).