CLOS to open manufacturing factory in Avalon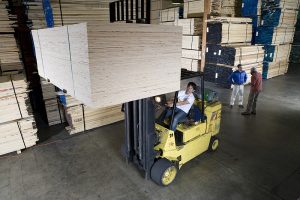 Cross Laminated Offsite Solutions' (CLOS) is set to open a new Cross Laminated Timber (CLT) processing and offsite manufacturing factory at Avalon Airport's new industrial precinct in the coming months.
Executive chairman of Quintessential Equity, Shane Quinn, says the launch of Cross Laminated Offsite Solutions' (CLOS') factory will create local jobs, support sustainable development and bring significant potential to grow an advanced manufacturing industry in Geelong.
"Green design is no longer an option, it's an expectation. We believe every new building in Australia from today onwards has to be designed with sustainability top of mind," he says.
"The CLOS factory in Geelong will be a game-changer for the construction industry in Victoria and beyond. Local, accessible, mass engineered timber will help put Australia in contention to meet and exceed global standards like WELL Ratings and the United Nations' 17 Sustainable Development Goals."
The CLOS factory, set to open mid-2019, will 'pre-fabricate' engineered timber products into walls, floors, roofs and other building components, adding the necessary cladding, insulation and plasterboards.
The materials will then be sent to building sites where they are assembled and used in construction, using a similar principle as IKEA flat pack furniture.
"Mass engineered timber like CLT has so much potential. When you look at places like Europe and parts of the US, it's clear Australia isn't doing enough of it."