Prefabricated buildings can meet the challenge of affordability, rapid completion and sustainability for a growing population. Kevin Ezard reports.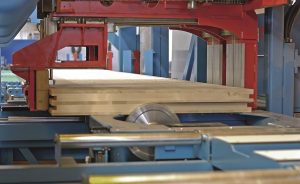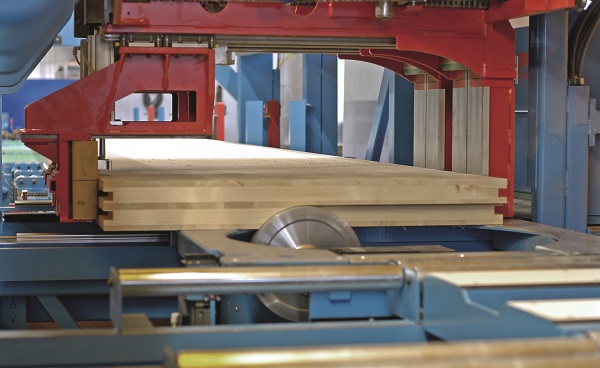 Timber offsite construction is emerging as the preferred method for building projects.
The method – using prefabrication and panellised components – is faster, safer and less expensive in today's labour-constrained environment.
Many builders accept that projects are rarely built on time or on budget. The offsite method substantially eases the typical construction problems of cost overruns and schedule delays.
At the Frame Australia 2018 Conference and Exhibition Timber Offsite Construction in June, global and local experts outlined the progress being made. Prefabricated and panellised timber and mass wood systems are being used for residential and commercial buildings from low-rise to more than 10 storeys.
Speakers described building projects in Australia and overseas that offered time and cost benefits. This involved a wide range of types and sizes, signifying that the transformation to offsite is rapidly gaining momentum.
The main difference for offsite is the much lower level of labour-intensive processes during construction. Factories produce prefabricated panels for dwellings, and only a few workers are needed onsite to assemble them.
Prefabricated housing is not a new concept. More than a century ago the British shipped homes across the globe as colonisation spread. Australia received hundreds of 'kit' houses to be assembled on site, and many are still standing.
Prefabricated homes have enjoyed success in Europe for decades, but they haven't had the same response in Australia.
Land has been reasonably cheap and construction costs low, so building your own home has been affordable.
Also, there has been an adequate supply of labour. However, with changing demographics and a reduction in skilled trades costs are rising and availability diminishing.
Offsite construction offers advantages that established building methods cannot offer. The work is consistent, timelines are predictable and costs are lower. Fewer skilled workers are required and costs are not affected by labour shortages.
Some challenges need to be overcome for the timber offsite construction industry to prosper. However, we must find solutions if cities are to provide the affordable housing needed for growing populations.
Another important factor emerging in parallel with timber offsite construction in larger projects is the potential for early contractor involvement (ECI).
This allows contractor engagement at the very start of the project to provide design options and help with 'buildability' input to effectively lower construction costs.
Timber offsite construction is ideal for ECI. The relationship-based procurement model allows prefabricated timber building projects to be designed to suit manufacturing methods for greatly improved construction efficiency.
Examples of this process are rapidly emerging, exemplified by several large-scale residential projects, particularly in Sydney. These projects have achieved the developer's target pricing levels due to reductions in cost through design development and greater collaboration between client and contractor.
To illustrate the flexibility of offsite timber prefabrication, the world's largest and tallest engineered timber office building being built in Brisbane by Lendlease was manufactured in its Sydney plant and all components delivered to the site by road transport.
A Lendlease spokesman said: "The fascinating thing about building with timber is that its strength is akin to concrete and steel, it can be produced economically in a factory environment and, most importantly, it boasts a plethora of sustainability benefits."
So the writing is on the wall. Transformation to timber offsite construction is the future for residential construction – not just around the world but now in Australia.
*This article first appeared in the summer 2018 edition of Building Connection. Click here to subscribe.