Laminex move into Gympie plant saves 42 jobs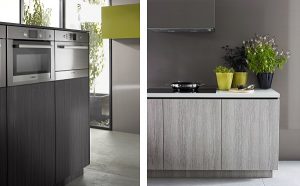 A business partnership between a longstanding Australian manufacturer and a particleboard plant cited for closure has resulted in the securing of 42 jobs in Gympie, Queensland.
In February, the former Carter Holt Harvey particleboard plant confirmed that it would be closing imminently. However, Laminex Australia has since announced that it will lease the manufacturing site from the Corbet family who took ownership of the facility. The partnership will ensure ongoing sustainable land use, continuation of local timber processing in Gympie and retain jobs, which would otherwise have been lost, at the site.
The company offered 42 positions to a large number of former Carter Holt Harvey employees and contractors, and they have been inducted into Laminex's operations.
The company is to embark on a new regional manufacturing activity with support through the Queensland Government's Jobs and Regional Growth Fund.
Laminex Australia executive general manager Justin Burgess welcomes the government support for its Gympie Monkland operation, pointing out that it was the company's sixth Australian site and would work alongside their Gympie Toolara plant.
The two sites, he says, have a combined workforce of 300 people, making the company a top three employer across Gympie and the surrounding region.
It is, he says, a great step forward for the Gympie region and an exciting leap for Laminex: "It also importantly delivers a future expanded manufacturing footprint for us in South East Queensland and is a catalyst to pursue synergies and drive future growth."
He adds that their decision to take over the site and its skilled workforce was a sound one and they were committed to investing in manufacturing in Australia. Local clientele, he adds, want quality Australian-made products on their doorstep to meet market demand.
"We're excited around the unique opportunity presented in Gympie to increase production, support a community and work with local stakeholders in a region dedicated to sustainable manufacturing."