Victoria construction boom continues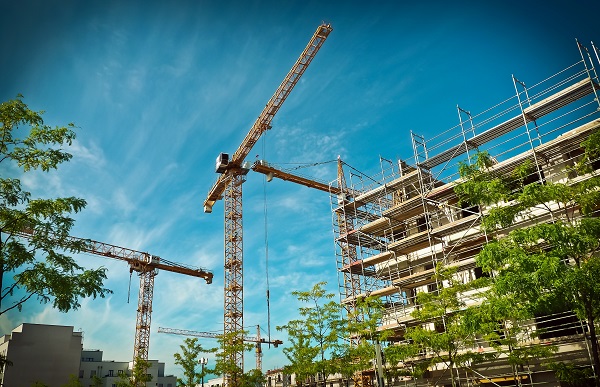 Construction in Victoria continues to soar as applications for building permits reached record levels in 2018 with the value of works reaching almost $40 billion.
Figures released by the Victorian Building Authority show that the number of building permits in 2018 hit a record of 113,287, an increase of 0.4% on 2017's record of 112,882. In terms of value, 2018's permits were valued at $39.6 bn, up 10.7% or $3.8bn on the previous year.
All seven building categories reported increased value of permits with housing seeing an 8.8% increase to $20.2 billion – more than half the total value of all permits.
Growth in the rural regions of outstripped the percentage growth in the Metropolitan area, with the number of rural permits rising by 4.7% while city permits fell by 1.6%. However, by value, rural permits increased by 14.3% while metropolitan permits rose by 9.9%.
According to the statistics, the two strongest performing categories were retail (24.1% increase) and industrial (22.6% increase). Domestic and residential rose by 8.8% and 3.7% respectively, while commercial properties saw a 19% increase. Hospital and healthcare builds were 6.1% and public buildings increased by 16.1%.
In terms of region, Gippsland saw the largest increase in permit value with a 29% increase. The next highest was North Central (16.5% increase), followed by North West (15.2% rise) and North East with an increase of 13.5%. Inner Melbourne was the next highest with an increase of 12%, followed up by Outer Melbourne and South West with increases of 7.4% and 7.3% respectively.
Eleven Victoria municipalities recorded permits with a value of more than $1bn. They were: Melbourne ($6bn), Wyndham ($2.2bn), Casey ($1.7bn), Greater Geelong (1$1.7bn), Monash ($1.5bn), Hume ($1.4bn), Stonnington ($1.3bn), Boroondara ($1.3bn), Whittlesea ($1.1bn), Mornington Peninsula ($1bn), and Glen Eira ($1bn).
Meanwhile, the top ranking rural municipalities were: Greater Geelong ($1.7bn), Ballarat ($548.8m), Greater Bendigo ($409.8m), Surf Coast ($390.1m), Bass Coast ($335.5m), Baw Baw ($319.7m), Greater Shepparton ($299.4m), Macedon Ranges ($285.1m), Mitchell ($279.8m) and Mildura ($197.9m).