Big River Group acquires Midland Timber Company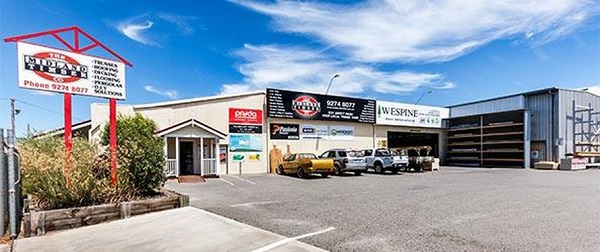 Construction company Big River Group is set to expand in Western Australia following its acquisition of The Midland Timber Company, which is based in Bellevue, Perth.
Big River will take on the assets and trading businesses of the company in a continued expansion of their network into the major population centres of Australia. It has 15 sites nationally and this additional location will enable the company to directly supply the trade segment of the building and construction industry in Perth and its surrounding areas.
Midland Timber supplies building products and prefabricated timber wall frames and roof trusses in the alterations and additions market; the merger will give it a platform to diversify through Big River's position in the commercial and multi-residential segments, offering a new range of products and services to Big River clients, and bringing a new range of customers into the Big River Group.
Big River Group chief executive Jim Bindon says Midland Timber will become an important part of the Big River network, giving them strategic positioning in the Western Australia market.
"The site is very well equipped to supply the broader range of products marketed by Big River Group into all construction segments of Perth and Western Australia."
Midland Timber was established almost 20 years ago. One of its founders, Sallie Schorer, will assist with the transition while the general manager Dean Maringoni and all other staff will move with the business into the Big River Group.
Big River Group has been in operation for over 100 years, manufacturing and distributing timber and steel formwork products, timber flooring, building products, structural plywood and related timber products.