Stabila's limited edition 1889 anniversary spirit level
To celebrate its 130-year anniversary, German measuring specialist Stabila has launched a limited-edition spirit level set.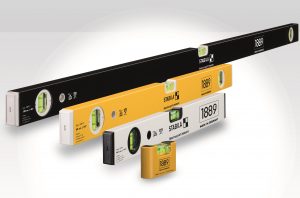 Each 1889 Anniversary Edition contains four spirit levels. Three spirit levels in lengths of 40cm in white, 60cm in yellow and 100cm or 120cm in black, all with the classic Stabila profile and hard-wearing coated measuring surface.
Each instrument is inscribed with the STABILA anniversary logo and delivers accuracy of 0.5mm/m in normal position and 1.0mm/m in reverse position. In addition, a plastic, mini-format 1889 pocket spirit level is also included to carry out quick horizontal alignments.
"Stabila products have been available on the Australian market for over 60 years and are renowned for their quality, reliability and accuracy," says Stabila Australia general manager,Kathy Jack.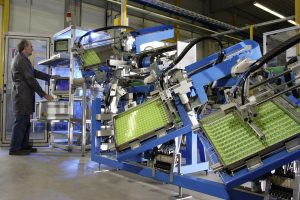 "When Gustav Ullrich started his 'metre factory' in 1889, his aim was simple. To make the job of builders and tradespeople easier by creating the most accurate and reliable measuring tools on the market. 130 years later, building professionals rate Stabila's range of spirit levels, electronic measuring tools and lasers to be the best in the world. It's a great success story and we're really pleased to be able to offer this very special, limited-edition set to our Australian customers."
Be a True Pro competition
In addition to the special edition set, Stabila is also running a "Be a True Pro" competition, offering a range of attractive prizes. The competition runs between 13 May and 13 November 2019. To enter, entrants can post their 'Stabila moment' on their Instagram account using the hashtags #BEATRUEPRO and #STABILA.
The 'Stabila moment' can be posted either as a photo or a video. A Stabila product must be visible in the post. To qualify for a prize, entrants must also be following Stabila's official Instagram channel – @stabila_official – with their own Instagram account.
For more information on the anniversary set and the competition, visit the Stabila website or contact sales@hordernandco.com.au.