Vent-A-Roof uses technology that aims to provide complete roof ventilation for residential and commercial applications.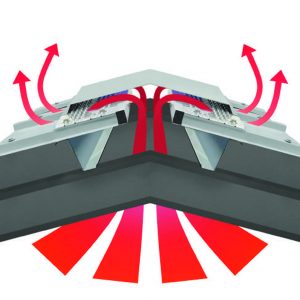 Designed for modern structures and to combat mould and mildew issues within Australia, the Vent-A-Roof team came together to introduce Aussies to a continuous waterproof roof vent for metal roofing.
The creatively designed product helps roof structures withstand the test of time and the elements; this innovative, patented design is a low profile continuous vent that is completely concealed by the metal ridge cap that can be installed on all metal roof types.
Vent-A-Roof is installed at the top of the roof sheet and fits under the ridge cap. It has been engineered to shield wind driven rain and water leakage and is cyclone rated Australia-wide.