Standards Australia finished 2018 by sending major publications out the door, and 2019 should be no different with big projects to continue over the next 12 months.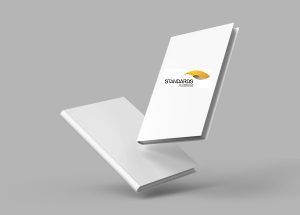 Against the backdrop of consultations in coming months on how Standards Australia changes the distribution of its content, make 2019 a foundational year for a future Standards Australia.
Wayfinding Standard published
Helping the building and construction industry to support the navigation of those who are blind or vision impaired is the intent of a newly published standard released late 2018.
AS 1428.4.2:2018 Design for access and mobility Part 4.2 – Means to assist the orientation of people with vision impairment – Wayfinding signs, has been published following broad stakeholder consultation. The wayfinding standard guides the provision of signage within the built environment for people who are blind or vision impaired.
This standard is an excellent example of Standards Australia working with industry to make the lives of everyday Australians easier. Those involved will know that developing this standard was a complex balancing act on the part of the Standards Australia Technical Committee.
"The provision of easily accessible and consistently located signage within the built environment was a key goal for the committee when developing the standard. The resultant standard will particularly benefit people who are blind or have low vision within the community, making it easier for them to navigate around the built environment and enable more independence and engagement in the community," says chair of the Standards Australia technical committee Angela Roennfeldt.
"The people to benefit most from this standard will be those who are blind or have low vision and the committee has worked hard to ensure the published standard delivers the best guidance possible."
Another achievement in the publication of this standard is that it's being produced in Accessible PDF and DAISY formats, which are designed to be read with commonly available screen reading software used by those with vision impairment.
Building commissioning update
Supported by the Australian Institute of Refrigeration, Air Conditioning and Heating (AIRAH), Standards Australia is facilitating the creation of a new technical specification to provide a framework for the design and installation, testing, compliance and verification of buildings: Developing consistency and rigor in the approach to the commissioning of new and refurbished buildings.
The Building Commissioning Technical Specification is currently being drafted through Standards Australia Incubator – an initiative set up in 2017 to bring the speed and agility of a start-up to Standards Australia. This project is being done in a way that draws in the experts in this field that may not have collaborated with Standards Australia previously by removing the requirement for a nominating organisation.
A cross-industry collaboration committee has been formed including representatives from Heating, Ventilation, and Air-Conditioning (HVAC), Fire Protection and Plumbing and Waste Water industries.
This technical committee is expected to have the draft released to the broader community for public comment by the second half of this year.
Distribution of Standards
In late December 2018, an independent arbitration determined that any extended distribution agreement with SAI Global will be non-exclusive. This means that Standards Australia can now take steps to move beyond the exclusive distribution arrangements that have been in place with SAI Global since 2003.
A process is continuing in relation to how the arbitrator's decision will be implemented with Standards Australia committed to getting to the end of this process as quickly as possible, sometime later this year.
In the meantime, Australian Standards will continue to be distributed through SAI Global.
Standards Australia holds every aspect of its work, from connecting with contributors, to fostering innovation and distribution of content, as a key focus. However, as the world of publishing changes, this nearly 100 year old institution must also change to continue the strong, positive contribution to the community and empower those who use its content.
The exploration of additional distribution channels is the first stage of this fundamental transition, with the second stage being an open process of consultation with stakeholders to understand how the current and future distribution models can deliver easier access for those who use standards.
"Operating an open and transparent process is our core business. This is an opportunity to design a Standards Australia of the future that relies on all interested stakeholders, whose support and contribution will be vital in the improvement and innovation in the distribution of Australian Standards®," Says CEO Standards Australia Dr Bronwyn Evans.
"We strongly believe we can deliver better solutions by working together."
Details on consultation will be shared in coming months.