What you need to know for NCC 2019
The Australian Building Codes Board (ABCB) talks about what you need to know to prepare for the adoption of the 2019 edition of the National Construction Code (NCC) on 1 May 2019.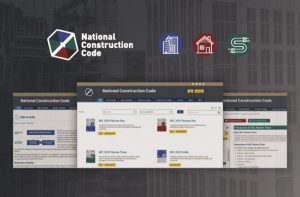 Preview NCC 2019
On 1 February, NCC 2019 became available for preview ahead of its adoption on 1 May 2019. All three volumes, as well as the Guide to Volume One are now available to download as a pdf, or if you prefer the digital experience, you can navigate your way through with the enhanced NCC online.
You can access the preview of NCC 2019 or download previous editions of the NCC through the new dedicated URL, ncc.abcb.gov.au and registering or logging into your NCC profile.
Key changes
Some of the key changes from the 2016 edition include:
more quantified performance requirements with the introduction of 20 new verification methods;
introducing consistent governing requirements across all volumes;
a new non-mandatory verification method for fire safety;
new Deemed-to-Satisfy (DTS) Provisions for fire sprinklers to be installed in apartment buildings and other residential buildings 4 storeys and above and up to 25 metres in effective height;
new requirements for condensation management;
a package of measures for Volume One that focuses on reducing energy consumption;
improvements to numerous Acceptable Construction Practices (ACPs), and new ACPs in Volume Two;
new requirements for accessible adult change facilities; and
new and consolidated requirements for heated water temperature control, cross-connection control and rainwater harvesting and use.
More information is available from the latest updates section of the ABCB website or the ABCB's online publication, ABCB Connect, at abcb.gov.au.
Key dates
Whilst NCC 2019 will be adopted from 1 May 2019, energy efficiency changes are subject to a 1 year transition period and the adoption of the fire safety verification method will be delayed 1 year. The table below highlights the key dates related to NCC 2019.
| | |
| --- | --- |
| NCC 2019 preview | Available now at ncc.abcb.gov.au |
| NCC 2019 adopted | 1 May 2019 |
| Energy efficiency transitions ends | 30 April 2020 |
| Fire Safety Verification Method adopted | 1 May 2020 |
'View' the NCC your way
The ABCB has modernised the online platform for NCC 2019. You'll be able to access relevant resources and guidance material, and navigate online much easier than ever before.
The ABCB's digitisation project is focusing on improving and enhancing NCC access and understanding through new and refreshed technologies in order to help you to understand the Code, whilst considering the range of abilities and needs of NCC users.
To help with this, the ABCB has improved the functionality, navigation and search-ability of the online Code. This means that whether you are reading Volume One, Two or Three you can easily find what you are looking for.
The NCC's online platform offers intuitive functionality, ease of use, a favourites tab and 'share-ability'. Here are few things you should know about the enhanced NCC:
linking of relevant support materials, such as handbooks, calculators, infographics etc to the related section in each volume
It has been built for mobility and accessibility requirements;
includes visual improvements such as changing navigation links to remove title case for easier reading; and re-configuring explanatory and guidance information, including State and Territory variations to 'pop-up' windows which helps avoid navigating away from the main content;
limited navigation levels to 2 clicks (in most cases);
search improvements – including filtering of search results; and
pre-set filtering of content for each volume to highlight governing and performance requirements.
This is just the start of the new functions. Next time you login at ncc.abcb.gov.au, select 'View' to experience these changes for yourself. You'll also notice that these changes have been rolled out for NCC 2016, which remains in effect until the adoption of NCC 2019.   Also, keep an eye out for a YouTube clip which will the ABCB will be releasing shortly that provides an overview of the new NCC online features.
Looking for the Guide to Volume One?
With the new NCC online, one of the most significant changes you'll notice is that the Guide to Volume One is now part of the related resources within the Volume. It's also directly linked to the relevant section. Don't worry, there's still a pdf version if you prefer to use it this way!
Do you have feedback?
Registered NCC users are invited to provide feedback on all aspects of the digital NCC. If you find a broken link, incorrect reference, or have a suggestion for how the ABCB can improve your experience, they want you to let  them know. You can email your feedback to:  NCCOnline-feedback@abcb.gov.au
Please understand that this email address is for feedback on the operation and functionality of NCC online. If you have a proposal for change or a technical clarification, the ABCB has separate services dedicated to assist you with these suggestions or enquiries.
But wait, there's more!
The ABCB has been busy working to develop over 40 new materials and updating even more existing resources to support NCC 2019. They'll be available for free from the ABCB Resource Library over the coming months.
You can stay up to date with the release of NCC 2019 and other key ABCB releases through the ABCB website, abcb.gov.au, and by opting into 'Areas of Interest' as part of your NCC registration profile.