Gyprockers Choice Awards return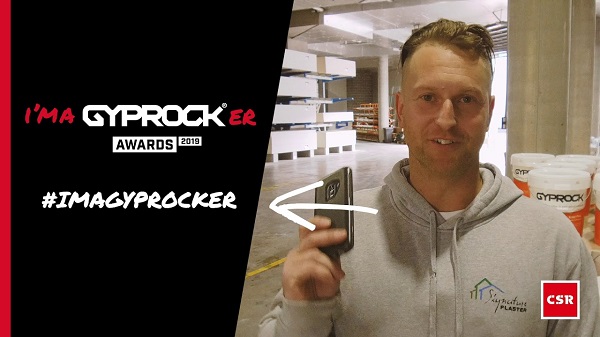 CSR Gyprock has announced the return of the Gyprockers Choice Awards, an event that honours the industry's best tradesmen and women.
With a new, digitally led entry campaign #ImAGyprocker, the organisers are inviting craftsmen from across the country to submit projects they feel are game-changing, recognising the people behind the hashtag, and showcasing the creative ways the professional's choice product can be used.
Submissions can be made through the Imagryprocker.com website. Gyprock will then share entries to its social media channels and entrants can circulate the projects to their own social media accounts for family, friends and professional networks to cast their vote on.
The competition will be split into four regions – QLD, VIC, WA and NSW, with the highest number of votes from the public winning the People's Choice Award.
The award categories are: Master Craftsman, Best Innovative Use of Plasterboard; Best Work by an Apprentice. There will be a number of prizes from CSR Gyprock and its partners, with a Business Pro Pack for the winners of the Master Craftsman categories.
CSR general manager Troy Green says that after the success of the 2018 series they decided to tap into the digital realm that dominates the professional space.
"The 2019 Gyprockers Choice Awards is much more than just an awards ceremony; it is a full-blown campaign that allows us to recognise the plasterers that choose the brand every day, and make up its community, plus the apprentices who are putting in the hard work to develop their craft."