The 2019 Think Brick Awards showcases bold and brave designs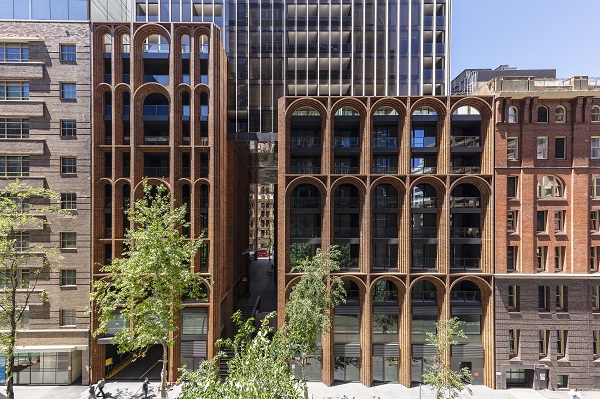 The 13th Think Brick Award winners were announced last night at The Crown Palladium Melbourne, showcasing bold and brave designs in the use of clay bricks, concrete masonry and roof tiles in contemporary Australian architecture.
Prize money for the event totaled $70,000 and was given to architects that demonstrated outstanding and innovative design.
"The winners last night displayed some of the boldest and bravest designs ever submitted to the Think Brick Awards," Think Brick Australia chief executive Elizabeth McIntyre says.
"The architects' use of brick, masonry and roof tiles in their designs highlights how these materials are front of mind in contemporary Australian design."
Two joint winners of the Horbury Hunt Commercial Award were both from buildings in Surry Hills, Sydney, NSW. The Horbury Hunt Residential Award was given to Renato D'Ettorre Architects for its GB House, also located in Sydney.
"The winners of our major awards in landscape, masonry, tile, and our new entrant award all display exemplary conception of design, choice in material, craftsmanship and execution," Elizabeth says.
The full list of the 2019 Think Brick Award category winners can be found here.