New initiative aims to tackle suicide rates in NT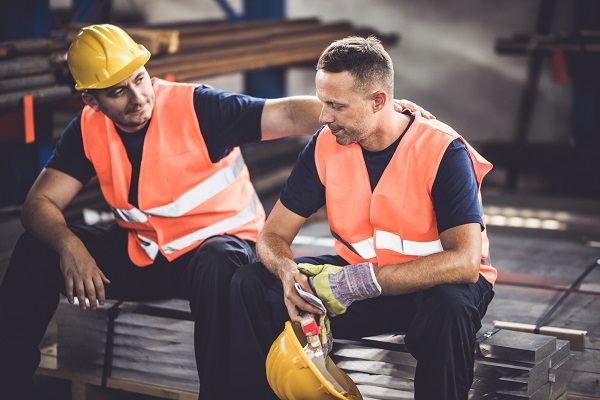 Hutchinson Builders has received MATES in Construction accreditation for its Manunda Place project in Darwin – the first NT construction site to receive the accolade.
MATES is a workplace initiative for the construction, mining and energy sectors that aims to train and support workers in the area of mental health, teaching how to look out for their colleagues. The program was first developed in Queensland and has been associated with an 8% reduction in suicide rates among construction workers.
MATES construction field officer Matthew Hull says the program has been embraced by Hutchinson Builders and its staff.
"They have trained staff in general awareness training and also a network of onsite connectors, workers easily recognised by a green hard hat sticker as their on-site connection point."
The program was launched in NT in February of this year, supported by NT PHN and NT Department of Health. The NT has the highest suicide rates in Australia.
Matthew points out that suicide rates amongst NT construction workers are 104% higher than other employed men in NT. Suicides in construction workers happen at a much younger age than other Territorians according to research.
He adds: "The response to the program in Darwin has been really positive both from sites but also from individual workers who have contacted me to help them find the support they needed. It is clear to us that MATES in Construction has filled a real need in the NT community."