Designed for comfort, ease of use and efficiency the EC741S Engine Cut-Off Saw can be put to work on the toughest jobs out there.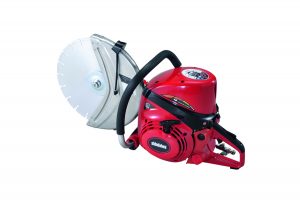 Featuring a 73.5 cm3 professional-grade, two-stroke engine that provides category leading cutting performance for better work efficiency, Shindaiwa's EC741S Engine Cut-Off Saw is perfect for all work sites.
High torque gear cases mean greater cutting power and a patented four-stage air filtration system, alongside a standardised water kit, ensures the engine stays free from dust and debris throughout the day. The sealed recoil starter prevents spring and recoil rope from breakage, while a translucent fuel tank allows for easy fuel level checks.