Timber Offsite Construction 2020 announced
The marriage of timber and technology is powerfully transforming building methods around the world.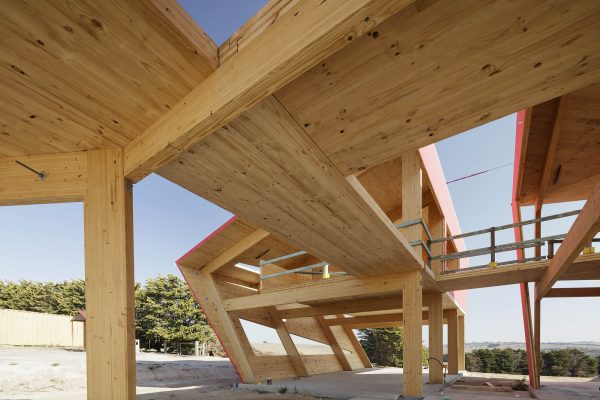 A new generation of building design, manufacturing and construction practice is using offsite technologies with engineered wood. It's being called the 'new concrete'.
This trend is at the forefront of the Timber Offsite Construction 2020 Conference & Exhibition, the only national event for the design, manufacture and construction of offsite timber and mass wood buildings. It will be held Monday & Tuesday 15-16 June at Crown Promenade in Melbourne.
The event theme 'Timber & Technology. The Zero Carbon Future' reflects the emerging marriage of timber and technology, and the need for future net zero carbon buildings, with timber contributing through carbon storage.
Program sessions will include many of the world's leading experts, award-winning architects, international and local engineers, major building companies, and prominent suppliers to offsite construction markets.
Speakers from USA, Canada, UK, Europe and local experts will present updates on global developments and technology initiatives in four topic themes: Building Design Influences, Construction Productivity, Manufacturing & Technology, and Building Projects in Wood.
Project Panel sessions will explore a range of timber and wood building projects. They will feature presentations by key professions in design, manufacture and construction, along with discussion on the challenges and solutions developed.
The 2020 event is expected to draw more than 300 delegates from various industry sectors – building design, building construction, timber and engineered wood, prefabricated manufacturing, and building materials supply.
A new feature for 2020 is delegate registration for half-day topic themes. This will enable delegates with limited time to attend specific interest sessions at lower cost.
The exhibition booth display area offers suppliers access to expanding construction markets, and an unparalleled opportunity for networking and establishing business contacts.
Event organisers Frame Australia advise program details and delegate registration will be available in February 2020 from the new website www.timberoffsiteconstruction.com
For more information contact:
Kevin Ezard email kevin@frameaustralia.com or mobile +61 429 538 538