Home building begins dip in September quarter
Housing Industry Australia has announced that the September quarter of 2019 signalled the start of a dip in the new home market.
"While we saw confidence in the broader housing market improve markedly during the second half of 2019, today's building activity data shows that new home starts during the September quarter continued to retreat," HIA senior economist Geordan Murray says.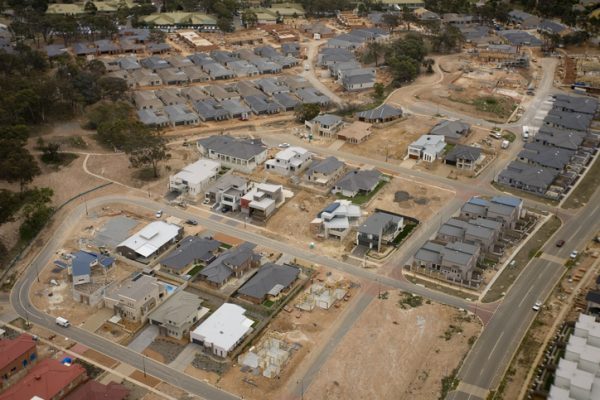 "Many of the new homes where on-site building work commenced during the September quarter are likely to have been purchased during the first quarter of 2019, when confidence in the housing market had dropped to the lowest ebb of the cycle.
"On-site building work on a new home typically starts several months after a block of land has been purchased and a builder engaged. The lag can be even longer for new apartments purchased off the plan.
"The soft result in the September quarter is more reflective of the weak housing market conditions experienced during in the early part of 2019 than the conditions that we saw in the second half of the year."
The total number of new homes commenced during the September quarter declined by 11.7% since the June quarter and was down by 27.2% compared with a year earlier.
"The decline in commencement of new multi-unit developments has been the most significant factor driving this trend and it is primarily occurring in Sydney and Melbourne. The number of dwellings in new multi-unit developments that commenced during the September quarter dropped by 20.6 per cent in the quarter and is down by 39.0 per cent against the level a year ago," Geordan says.
"Commencement of new detached houses also declined during the quarter but the magnitude of the decline was much smaller. Detached house starts declined by 4.8 per cent during the September 2019 quarter, dropping to a level that is 16.8 per cent below the level recorded a year earlier.
"The second half of 2019 saw a marked improvement in housing market sentiment and leading indicators suggest that demand for new homes has stabilised. The improved market conditions mean that it has become less likely that the substantial declines in new home starts that characterised 2019 will continue into 2020," Georgdan says.
Housing starts during the September 2019 quarter fell in New South Wales (-19.5 per cent), the Northern Territory (-18.5 per cent), Western Australia (-14.8 per cent), Victoria (-9.7 per cent), Tasmania (-4.6 per cent, and the Australian Capital Territory (-3.1 per cent). Queensland and South Australia defied the national trends with increases of 3.0 per cent and 1.9 per cent, respectively.