Australia has faced catastrophic drought conditions and soaring summer temperatures, with early forecasts for 2020 predicting higher than average Autumn temperature as rainfall hits lowest 10% in historical records.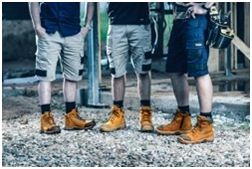 DEWALT PROStretch Shorts are ideal for Australian tradies working in the warmer outdoors.
With four-way stretch technology, the shorts allow for extreme comfort, durability and function while you work.
Featuring an oversized phone pocket and two multi pockets to carry around those extra parts and tools, the shorts are designed using the leading trending fabric, with breathability in mind to ensure they move with your body.