Honeywell highlights causes of occupational hearing loss
Honeywell has released a whitepaper that explores the causes and consequences of occupational noise induced hearing loss (NIHL) to help safety managers educate their workforce on the importance of adequate hearing protection.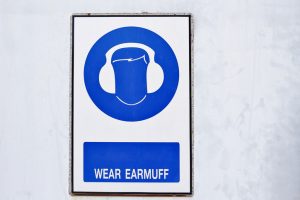 'Understanding the causes and consequences of occupational hearing loss' looks at the risks associated with wearing poorly fitting or no hearing protection, with a focus on how NIHL affects a worker's physical and psychological wellbeing, and also the cost of NIHL to the economy.
"Since it shows no visible signs of injury and develops over time, NIHL can be difficult to detect," explains Honeywell Industrial Safety global technical training specialist for hearing conservation Kjersti Rutlin.
"For too long, the health and safety community has considered this topic a low priority, despite the devastating effect NIHL has on quality of life for those affected, not to mention the substantial cost to businesses and society. Educating workers and employers on the importance of hearing protection is crucial for change."
The whitepaper approaches the topic by exploring what noise consists of and provides examples of noise levels in some common working environments. It then goes on to discuss the real cost of neglecting hearing protection to both workers and businesses, and the challenges associated with understanding the actual noise levels workers are exposed to. Finally, it looks at how the recent changes to regulation and the latest advances in technology can help support hearing conservation efforts.
Download a free copy of 'Understanding the causes of and consequences of occupational hearing loss' here.