Matrak the key to fully connected job site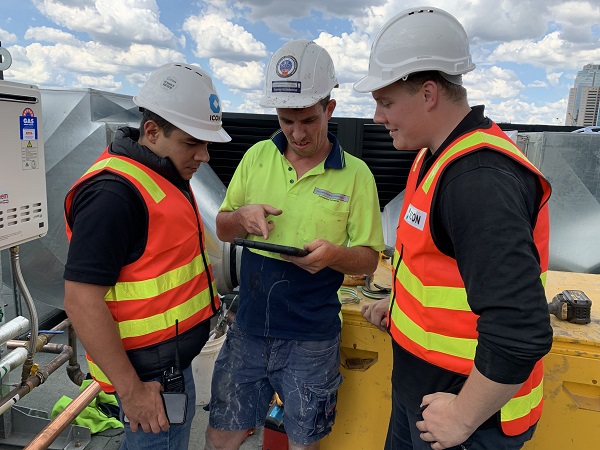 Australian start-up Matrak is making a high profile job site run smoothly with its world leading program tracking app.
The Matrak app is a global materials and progress tracking platform that allows all companies on a project to track and share real-time information at every stage of the construction process, from manufacturing to shipping, installation and reorders. The network enables communication between key stakeholders to create a fully connected job site.
One of Matrak's big clients is industry leader Icon Construction. Having used Matrak across a number of projects, the companies are now collaborating on Icon's 500 Swanston Street project. Connecting every company on this site allows Icon to track the health of their project and proactively manage issues.
Twelve trades were introduced to the system including joinery, facade, painting and caulking, tiling, fire sprinklers, hydraulics, mechanical, cleaning, etc. The result is a new scheduling software that allows Icon's site team to receive live updates of work completed by the trades, as well as an automatically generated colour-coded status chart of each room.
Icon's project manager for the site, Adrian Altobelli says: "After using Matrak to track the joinery on my previous project, I reached out to them when I was looking for a tool that could support me in keeping track of progress and issues on site. Working closely with Matrak, we were able to develop a solution that has saved us time and provided the trades clarity of task due dates from their own mobile devices."
Adrian says the software makes them aware of delays as they occur with the colour-coding making it easy to say where they are.
The initiative by Icon to partner with Matrak has brought forward a powerful collaboration; combining the onsite knowledge and expertise with a young and agile construction tech platform to deliver an industry first solution.