Blundstone leading the way for 'lady tradies'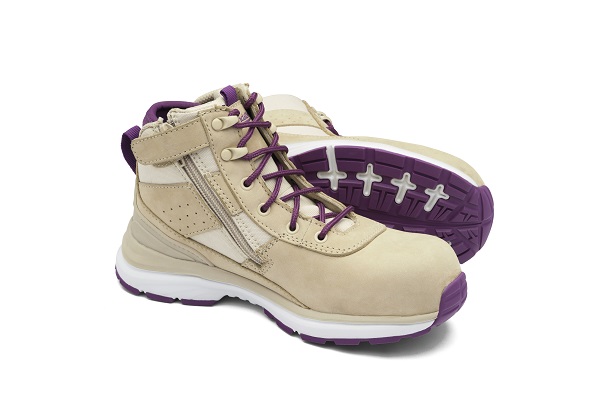 Workwear company Blundstone is playing its part in supporting 'lady tradies' in construction industries.
A traditionally male dominated industry, the number of women taking up roles in it has risen.
Building and construction is the nation's second largest industry. Currently, women make up just 11% of the industry's total workforce and only 1% of building trades. However, it is estimated that by 2022, women in building and construction industry are expected to make up a staggering 46.8% of the workforce, putting an end to the social and cultural norm of 'men' on the tools.
Beth Moresi is one woman who swapped from working in the fashion industry to the world of building and construction in 2014 at a time when she would often be the only woman on site. Despite fierce stigma, she enjoyed the freedom of working outdoors and seeing projects take shape, proving that women truly can do what traditionally was regarded as 'men's work'.
She now has her own company BethBuilds which services commercial and domestic building projects around Melbourne.
She says: "I've always had a passion for being hands-on in my work and building something really beautiful. Acknowledging women's place in construction and how integral it is to the industry is long overdue, and it's down to innovative, reputable brands such as Blundstone that work tremendously hard to showcase what we do in the industry."
In terms of workwear safety options, Blundstone recognises the need to support women in trades and "ensures that women, like men, have choice and access to high quality safety boots needed for everyday work on the job" says Adam Blake, global head of brand, design and consumer engagement at Blundstone.
Blundstone's women's safety series bridges the gap between safety and style, providing sturdy, reliable and fit for purpose boots designed for optimum support, protection and comfort across a range of job sites.
Equipped with Blundstone's SPS Max Comfort system featuring XRD Technology, as well as impact resistant toecaps, shanks for maximum torsional stability and outsoles designed to increase slip resistance, all boots comply with AS 2210.3.2019 and ASTM F213-18 standards.