Carry serious loads to work with the new Rhino roof rack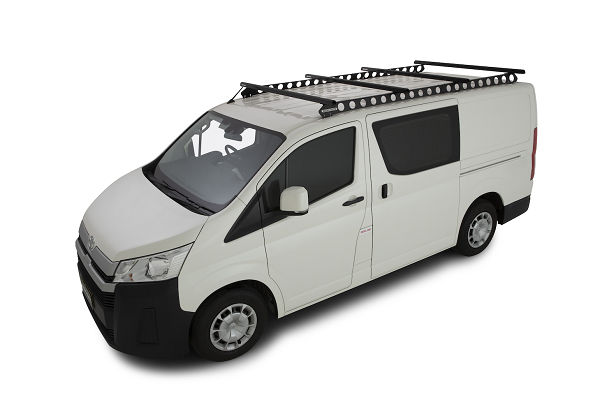 Whether it's carrying a ladder, pipes or construction equipment, the latest Rhino-Rack mounting system is ideal for carry loads to trade sites. The Rhino-Rack Toyota HiAce Gen 6 Backbone has a proven record at getting the job done.
With a load capacity of 120kg, there's little the rack system can't handle. The new Rhino-Rack Backbone varies from the traditional three-bar leg allows for a fourth bar to be fitted where needed. This not only helps distribute the weight but also enables the maximum weight load.
Aerodynamically designed, the new system has little wind drag and noise and being crafted with non-corrosive, durable stainless steel, the Rhino Rack is built to last.