Site Safety Alliance launches national initiative to boost ground level engagement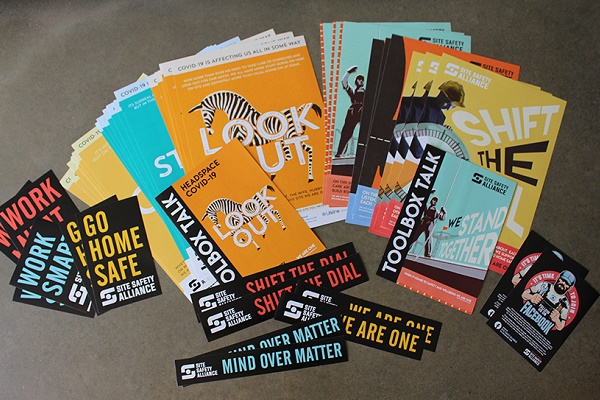 With its Australia-wide launch this month, the Site Safety Alliance will introduce a world-first platform that makes safety initiatives simple, cost-effective and save time for site managers and supervisors to engage and empower workers.
The alliance's message will not just percolate down; it will target the relevant issues at a ground level and focus on the critical issues.
"Construction companies today typically approach safety communication through consultation and usually through a meeting called a 'Toolbox Talk', but it can be challenging for management to meaningfully connect with workers, when there are so many rules and regulations messages coming 'from the top down'," Site Safety Alliance co-founder Garry Mansfield says.
Gary has more than 15 years' experience in executive safety roles throughout the construction industry.
"Our aim is to democratise safety, and make it relatable to workers on all levels. We provide the tools to allow managers and supervisors to work collaboratively with workers to achieve mutually beneficial safety outcomes," he adds.
The Site Safety Alliance has developed monthly safety packs for the building and construction industry focused around these Toolbox Talk meetings. The packages are produced, packed and delivered to a site or head office and ready for presentation.
"In my 22 years in the construction industry, this is unique internationally – I haven't seen anyone else presenting safety talks in such a way that enlivens workers and actively engages them in safety messaging directly relevant to their site or sites," Gary says.
"These Toolbox Talk packages save time and cost by providing site managers with everything they need to present an engaging, effective and consistent safety and wellbeing message for one or multiple sites.
"We leave the legislative stuff to the regulators. Our role is to complement compliance and connect from the ground up in a way that cuts through complexity, language and cultural barriers that exist on site, with messaging that resonates with workers as individuals, encouraging them to act in positive ways around the content being presented."