Donated thermal imaging cameras to support RFS & CFA crews in Australia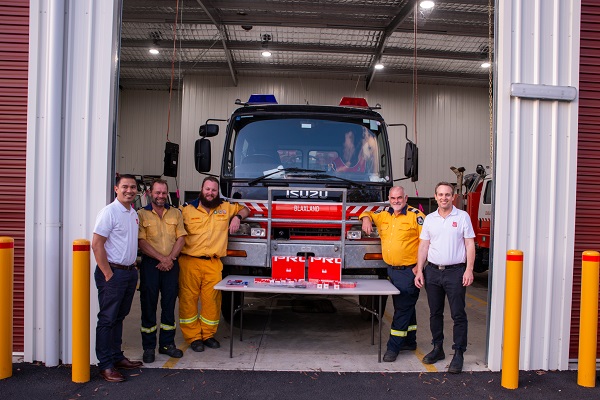 Following one of its most devastating fire seasons in the past six months, Australian emergency services were put to the test to contain the spread.
One familiar tool used to combat the fire fronts is thermal imaging cameras. RS Components have decided to assist ground crews in future fire fighting operations by donating RS PRO thermal imaging equipment and other critical tools to the RFS and CFA. RS Components is pleased to be another private business to be supporting the efforts of these organisations.
The RS PRO RS-870 Thermal Imaging Camera gives users a non-contact method of collecting accurate, fast and reliable temperature measurement by pointing and shooting. This equipment is deployed regularly during major firestorms and very useful in low visibility environments and hard-to-reach rugged terrain.
"On behalf of the Hall Volunteer Rural Fire Brigade I would like to thank RS Components for its very generous donation of the thermal imaging cameras to assist and support the firefighting efforts of the brigade," Hall Volunteer Rural Fire Brigade president Bill Henderson explains.
"These will provide additional capabilities to assist and support the Brigade during the current bushfires and in future incidents"
RS Components has already donated this technology to nine RFS/CFA across Australia with more expected to be rolled out.