Turning waste into building materials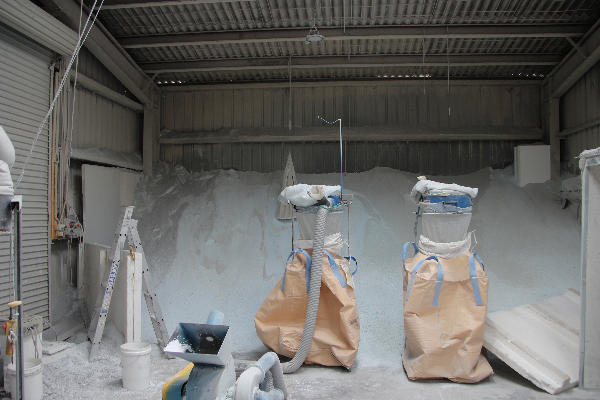 A Melbourne-based company, Casafico is taking waste and turning it into high-quality building materials. Sean Carroll visits the place where it all goes down.
As I walk through Casafico's Braeside worksite, a mature-aged gentleman is working on one of the many products made up of around half waste materials. As he turns around to greet me I can see the entire front of his body is covered with white dust and residue. This is the founder of Casafico, Tony Mucci.
Tony explains to me how his family-run company takes waste and turns it into various building products including wall coatings (renders and textures), panels and prefabricated walls among others.
Despite founding Casafico around 20 years ago, a dusty Tony speaks with as much fervour of his business as if it's day one. A reason for this could be the constant evolution of his business. Through vigorous research and development, the team is constantly finding new waste materials to make building products from.
Communications and client relations manager Samantha Mucci says her father-in-law Tony is a "visionary" as he is always testing and predicting what the next big waste stream is.
"Tony was doing it well before it was cool and well before the green machine started," Sam says.
"That's why we're always looking elsewhere and into the future, as waste streams change, polystyrene may eventually be phased out and we will not be dependent on the one product, we will have many avenues… It's never ending R&D here, let me tell you that."
Currently under research and development for future building products are rice husks, exploded glass and even sugar cane depending on the supply.
The main waste streams that Casafico taps into are polystyrene and carpet fibres, something it has an abundance of onsite. On top of the availability of the resources, they're also lightweight and in turn, have increased thermal properties.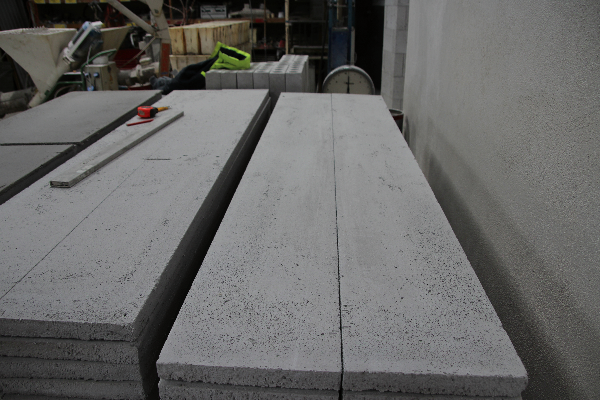 All the products created are fire tested and have achieved high levels of fire rating.
Another benefit when applying a render or coating to a surface is that there aren't any heavy textures like sand pulling it down. At a demo day in mid-2019 this was on full display: the coating was applied to a surface and was moulded with perfectly flat edges and Tony was able to create an embossed cube that didn't sag.
Casafico understand that while it's great to have all these attributes in its product, it's not very useful if applied incorrectly. Not only does it leave a bad taste in the mouth of the customer, it reflects poorly on the installer and the product.
To counter this issue, Casafico offer full, onsite technical support and training for its installers. The training can be either in-house or on-site and is run through the Casafico site.
The demolition and construction industry accounts for a third of all landfill according to Sustainability Victoria. Casafico are more than happy to take these waste products off building sites, businesses and residential dwellings for a fraction of the price it costs to leave at landfill.
Kingston City Council included Casafico in its ASPIRE program, a waste match-making tool that links local waste streams in the council with companies that can recycle the products.
A prefabricated wall made up of Casafico's mix of cement, polystyrene and carpet fibres can weigh under half that of a pure concrete product.
One of the many future goals of Casafico's is to continue to be more efficient both with emissions and as a recycler. One way it can do that is by reducing travel times and hopefully even having small Casafico stations both on building sites and connected to a big recycler.
Imagine instead of throwing out your rubbish, you convert it on site to a block or panel, for example, and apply it at that site. There are also discussions that consider using Casafico products again, converting discarded render and walls into new products.
The company built four townhouses in Chelsea Heights completely out of its products and achieved a seven star national house energy rating scheme score. A good rating in its own right, the house made use of approximately half recycled material.
"For every 20m² we save 20m³ per house of rubbish," Sam says. "Effectively we've made a house out of rubbish and it turned out pretty good."