Australian construction companies believe better access to data will improve the bottom line by 12%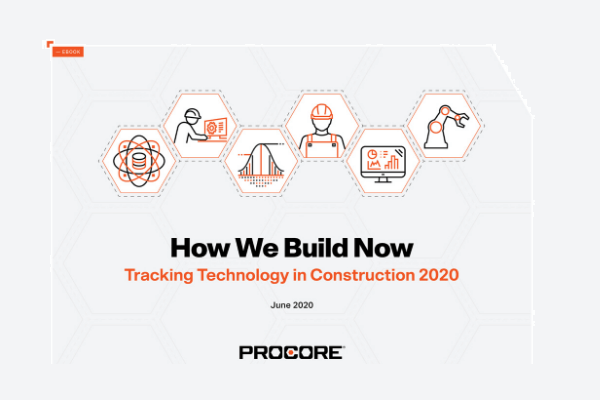 Procore Technologies, a leading provider of construction management software, has released a new report that illustrates how the Australian construction industry is continuing to transform by adopting technologies and processes that help to manage both ongoing industry challenges and 2020's unprecedented disruptions.
"Digitisation is at the centre of how this historically fragmented industry is changing, and the way people utilise technology and data is leading to greater transparency, better decision making, and an increase in productivity and profitability," Procore Technologies vice president APAC Tom Karemacher says.
"With continuous pressure to deliver quality projects safely, on time and on budget, our customers tell us that more so than ever technology plays a crucial role in protecting margin and ideally finding growth in their businesses. As we prepare for an economic downturn, it is vital to achieve cost savings on construction projects where possible."
Procore's second annual Australian construction industry benchmark report, How We Build Now – Tracking Technology in Construction 2020 reveals how the industry is facing these significant challenges with confidence dropping by 26% in just two months due to the COVID-19 pandemic.
It also finds that 39% are using this quieter period to update technologies, systems and processes.
On top of the challenges the pandemic brings to the industry, the report looks at three other pressures in material and equipment costs, managing subcontractors and complying with regulatory obligations. 68% of the respondents believe that upskilling their team will improve productivity.
Procore's research also found that better access to project information is considered critical for both efficiency (64%) and improving the bottom line (54%). Broadly, leveraging new technology is considered an effective way to unlock productivity (65%) and profitability (62%) in the face of ongoing challenges. However, ensuring the uptake of new technology is difficult, with training subcontractors identified as the greatest challenge in the implementation process.
"2020 has already been a tumultuous year, and the Australian construction industry has stepped up to the challenge by collaborating, transforming and advancing in the face of adversity. While this new research paints a picture of an industry constantly under pressure – it also shows an industry that is resourceful, resilient and adaptive," Tom concludes.
"We hope this report will help construction companies benchmark themselves against the industry, and understand how they can use technology to support their businesses."