Championing local legends at the Gyprocker Awards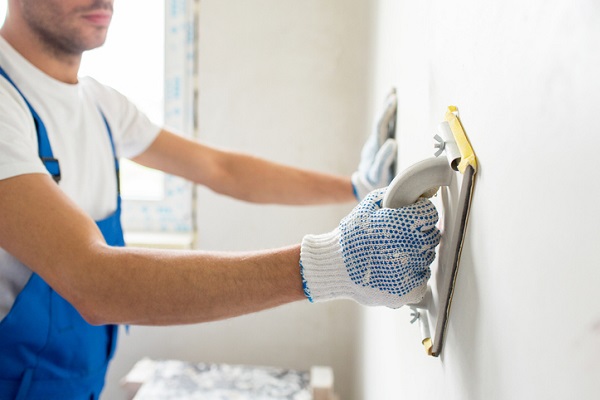 CSR Gyprock has embarked on its search for the industry's very best local plasterers, who are the tradespeople of choice in their community in the 2020 Gyprockers Awards.
Winners will have the chance to be one of CSR's Local Gyprock Legends and share in over $100,000 in award prizes.
Celebrating the work of serious plasterboard professionals, the 2020 I'm A Gyprocker Awards program invites plasterers across Australia to submit projects they believe to be game-changers, and showcasing the creative ways the professional's-choice product can be used to bring projects to life.
"Each year, Gyprock looks to appreciate, recognise and reward our plasterers, celebrating their quality craftmanship and the pride that they take in their work, as well as sharing these exciting projects with the industry via the Gyprockers Awards," CSR general manager marketing Troy Green says.
"Following the tremendous success of the 2019 awards, and understanding that many Gyprockers work as a team on incredible projects, we decided this year, to recognise those teams as well as the individuals that really make a difference within their community. So this year's Gyprocker Awards will award the crews who will be crowned Local Gyprock Legends and will then have the opportunity to become a State Award Winner."
Keeping with the local focus, the campaign features five plasterers from Hinton Linings that choose to use the brand every day. Steve, the owner of Hinton Linings is a third-generation plasterer who has worked as a plasterer for over 23 years.  He works with Greg, his uncle and a veteran of the trade with over 41 years' experience.
The hunt for local legends will start on 20 July, when entrants can head to the website imagyprocker.com where they can share photos or videos as well as information of the nominated Gyprock project they are proud of. Each Gyprock Trade store, plus selected Gyprock Specialist Distributors and Gyprock resellers will then decide on their Local Legend. The 96 winning crews across the country will receive bragging rights, a trophy and a bounty of product and team merchandise worth close to $1,000.
For further information on the awards and submission process, visit the Gyprock website.