Tradies National Health Month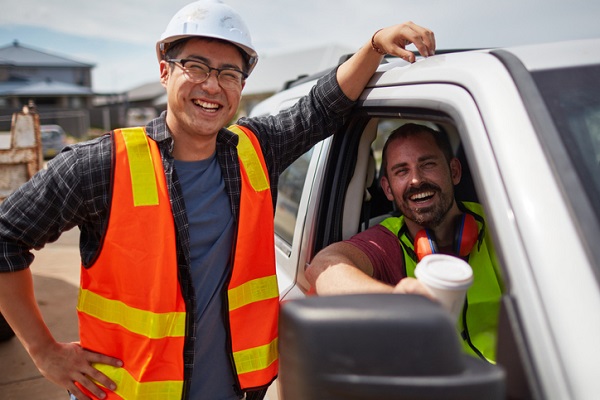 Trade work across the construction and home building sectors has been relatively unscathed by the COVID-19 downturn compared to many other sectors. To mark the start of Tradies National Health Month on Saturday 1 August, the Australian Physiotherapy Association (APA) wants tradies to ditch the old-school 'she'll be right' attitude to their health so they can continue to support Australia's economic recovery.
APA national president Phil Calvert says that given the long hours and physical labour associated with trade work, it's imperative that tradies give themselves the best chance to be fully fit for each work day.
"The intensity and repetitive nature of trade work means that at some point in their career, a tradie is likely to be injured," he says.
"What we're encouraging them to do is just take stock of their health regularly and notice if they have any stiffness or pain in their body. This is often an indicator of a musculoskeletal problem which can be addressed relatively simply if it is nipped in the bud.
"Tradies rely on their bodies for their work. Small niggles can turn into more serious chronic conditions if left unchecked, and that means lost time and income for many tradies."
The latest data from Safe Work Australia shows that trade workers make up to 30% of the workforce yet account for 55% of all serious workplace claims.
Physiotherapists can give advice, education and treatment on how to manage existing injuries while also helping reduce the risk of future injuries.
"At the end of the day we all want to go home safely to our families, so tradies should look at all options to make sure they are in the best physical and mental shape to get through the day," Phil says.
"Simple warm up stretches at the start of the day are easy and even some open dialogue with bosses and co-workers about workplace practices, injuries or other issues affecting their work can lead to a safer and more productive workplace for everyone."