Re-tooling trades businesses for recovery
Fergus job management software for trades and services businesses founder Dan Pollard suggests a few simple things you can do if your business has slowed down that will put you in a good position to catch the wind on the recovery.
COVID-19 has knocked the world for six. That much is clear. Locally, tradies in Melbourne and Victoria have been hit particularly hard, with contractors of all sizes constrained since July in the level four lockdowns.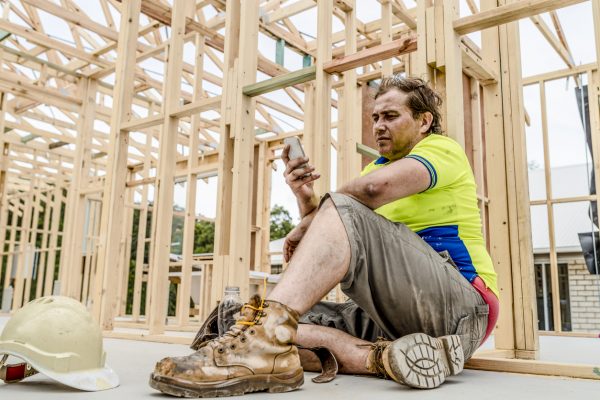 But a slowdown in bookings doesn't necessarily equal wasted time. It can be hard to pull yourself away from the immediate impact of the business interruption to look at the bigger picture, but the rewards for doing so are great.
Get up to date on COVID safety
When the industry opens back up and demand returns in the maintenance sectors as people start moving again, customers will be in a very different mindset. Previous concerns will be supplanted by new ones – particularly when it comes to hygiene and safety. If you're in a slow patch, use it to make sure your processes are up to date, water-tight and flexible enough to accommodate any changes in health directions from authorities in future.
At a minimum this should mean:
A comprehensive set of safety and hygiene checklists for different types of sites
Guidelines for you and your staff when entering premises to work or quote
Contact tracing forms so that in the event of an outbreak you know who was on site, with whom, at what time
Adequate supplies of health-specific PPE like masks, as well as hand sanitiser, including for the office, job sites and field teams
Set up the systems now to provision and track all of these products and procedures to show customers that you have their wellbeing – and that of your workers – top of mind. This will help you win jobs ahead of other operators who are not in a position to offer the same assurances.
Look at how you handle incomings
With the Government's Homebuilder package incentivising renovation projects, contractors working in domestic construction can expect a decent flow of incoming enquiries.
As someone who has worked in trades, I know how hard it can be to keep traffic moving with the phone ringing constantly. But one of the greatest pain points for customers is not being able to get tradies on the phone to ask for quotes.
Take this downtime to look at your systems for handling incoming enquiries by digital channels as well as by phone. You can't win jobs you don't quote for, and if your phones are going unanswered you're potentially leaving a lot of money on the table.
If you haven't currently got an online presence, take this time to set up a website and social media presence, and tune your capability to handle incoming enquiries via these channels.
Lock down your costs
Another good use of time with fewer jobs coming through is to look at where your costs are, and plan how to control them over the coming month.
For many tradies, their second largest cost after wages is materials. Make sure that you are charging for every material that is used in your work. A lot of business owners who think that this is already happening are surprised when they look at the numbers.
If you find that you're frequently failing to properly charge for materials, it's a sign that you need to take a closer look at the systems you use to manage jobs so that all materials are assigned to a job and costed appropriately.
Build upselling packages
At a time when customers are very financially sensitive, it can make sense to bundle packages of work together for a discount. This can help you maintain your cash flow at the same time as getting a package of complimentary work planned for the customer.
Common packages include upgrading shower heads to save on water bills at the same time as leaks are repaired, adding insulation as well as heating ahead of winter and packaging solar panels with under-floor heating.
Allowing customers to manage these package deals with regular installments can both ensure consistent cash flow for the business and make payments more manageable for customers. Finally, you can make these packages available, at least for enquiries, through your website to entice more people to embrace them.
Take a break
Most trades business owners don't get that many holidays. While it's important to use the downtime to make sure your business is positioned as well as possible to catch the wind in the recovery, you're also allowed to down tools and take some time to recoup.
You're going to need your mental health intact to lead your team through the next little while, so take some time while there's an opportunity so you can be the best business owner you can be going forward.