PGH Bricks & Pavers Visualiser scoops prestigious Good Design Award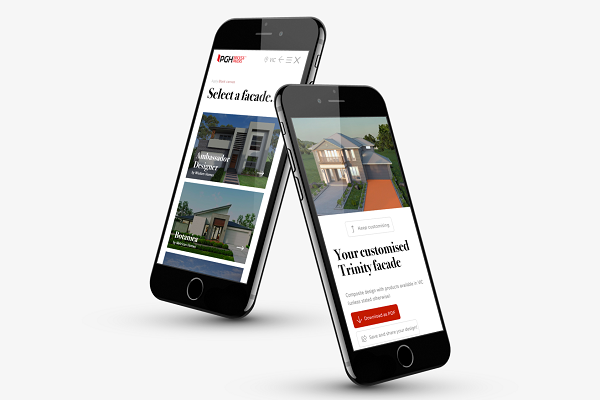 The PGH Bricks & Pavers digital Visualiser app has been awarded the Good Design Award in recognition of outstanding design and innovation in the category of Digital Design.
Designed by Luminary, the app won the award for the Digital Web Design and Development category of the 2020 Good Design Awards. It features a realistic 3D rendering with option to view in VR mode and was designed to help new home builders visualise and customise the bricks for their home.
"Embarking on a new home build can be incredibly exciting but also can be daunting when it comes to making decisions on façade colours, textures and bringing all of the design elements and building materials in the full façade design together," CSR Limited general manager of marketing for PGH Bricks & Pavers Jai Sanderson says.
"Home owners often have to make fast decisions at the selection stage of the process and it is not uncommon for husband and wife teams to discover at the last minute that their tastes differ."
She adds that with the COVID-19 pandemic's social distancing restrictions, virtual visualisation options have never been so prevalent.
"Our PGH Bricks Visualiser found on the www.pghbricks.com.au website plays a very important role in the residential home builders journey in helping them connect to a visual identity of how their choices may look on a home design," she says.
The app was recognised for outstanding design and innovation by the annual Good Design Awards, Australia's longest-running design awards program. Announced as part of Good Design Week, the awards celebrate the best new products and services on the Australian market, excellence in architectural design, engineering, fashion, digital and communication design, design strategy, social impact design and young designers.