An uber-fied app for tradies
A new smart phone app has launched that is set to make life on the jobsite a whole lot more convenient for tradies. Justin Felix reports.
With society as a whole becoming accustomed to having everything available at the touch of a finger, it only seems fair that tradies have the same option while on the job site. And we're not just talking about lunch here. Building materials and tools are now available for on demand delivery thanks to a new smart phone app that's recently launched.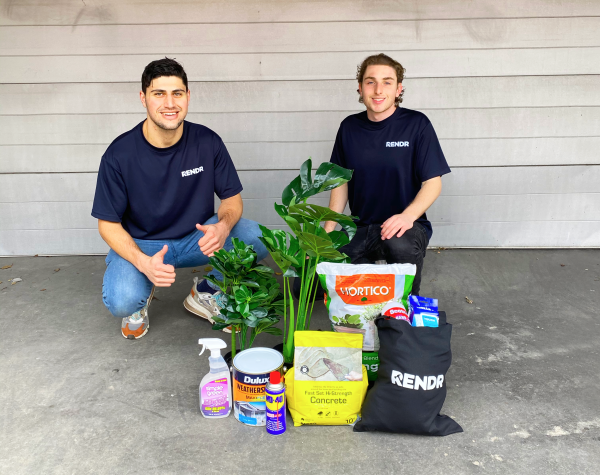 Rendr founders Greg Leibowitz and James Fisher recognised the growth of on demand delivery services such as Uber and changing consumer behaviours and came up with something new to offer, given their backgrounds in start ups, web and app development and a network of mates in the construction industry.
"We realised that trades had an urgency to complete their jobs, which allow them to maximise productivity and spend more time with their family and friends," Greg says.
It was this analysis of a landscape without an on demand delivery service that delivers tools, materials and supplies to trades that provided the light bulb moment and development of Rendr.
Given everything that's going on with COVID-19 and the surge in demand for online delivery services, for those stuck at home, it would be easy to think that the app came to fruition as a result of the pandemic. But it turned out to be a coincidence rather than the driver behind the development of this app.
"We began our Rendr journey in early 2019, conducting extensive market research, speaking with industry professionals and brainstorming the most effective and user-friendly implementations for the app.
The app was released in June 2020 and it's been the boys' mission to contribute to eradicating the spread of COVID, by providing trades and DIY-ers with the products they need, without them leaving their worksite or home.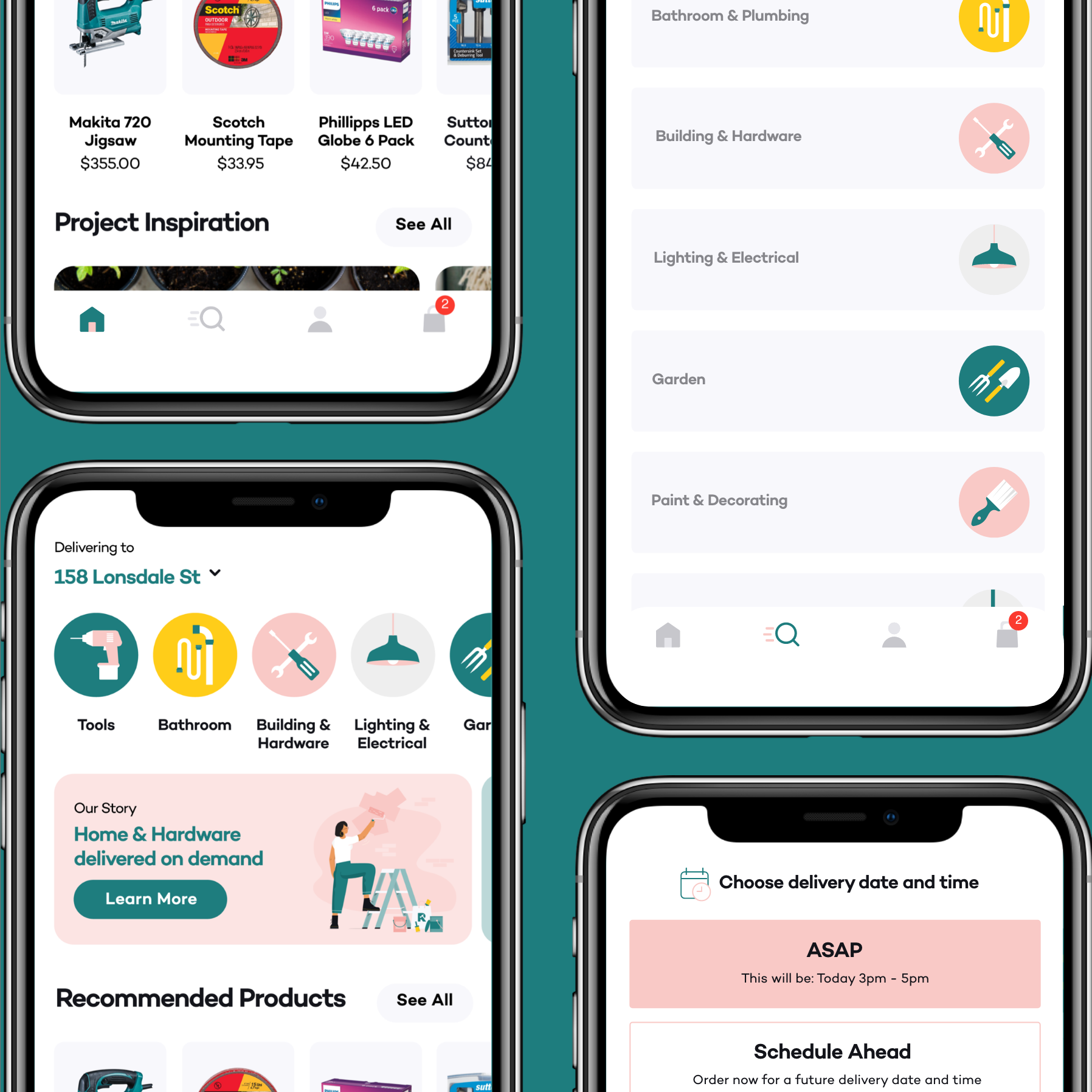 As you can appreciate, an app such as this cannot simply be developed overnight. A lot of time, research and effort goes in to ensure the app not only looks good but it has to be fit-for-purpose and user-friendly.
"Working with industry leaders not only in the trade industry, but also professionals who have experience in other on demand delivery apps, we formulated a user experience and interface which is aligned with many of the other on-demand delivery apps out there, but added unique features which relate specifically to trades and DIY-ers," Greg explains.
"Over conducting multiple focus groups speaking to plumbers, electricians, handymen/women, construction company owners and apprentices, as well as DIY mums and dads, we developed a user journey that is seamless and intuitive."
You've no doubt been on a job, half way through an install or repair, and realised you're short on some gear to get the job done. So how does Rendr come into play?
"Once a user has created an account, they input the location of their jobsite or home into the app.
"Specifically, a tradie can either search for the products they are looking for, or browse through our range of over 3000 products to find the exact supply they need.
"Once the product has been found, and the tradie has reviewed their cart, they will select a delivery time slot, either ASAP, which is the next available slot, or a time up to 14 days in advance that suits them," Greg says.
You have the option to either meet the driver partner to collect the delivery, or for certain orders, select for the order to be left unattended, to which Rendr's driver partner will deliver the products and upload a photo to the Rendr Driver app.
That image will then be sent onto the user, along with the note the driver left.
All deliveries are completed contact free, in order to ensure users and drivers are kept safe during these unprecedented times.
Greg explains that products are purchased from a range of hardware stores, depending on the user's location.
As is the case with all on demand delivery apps, the products come with a small mark up to ensure driver partners can be fairly compensated for their time. But for the convenience factor, and time often being critical, you'll know it's well worth the slightly higher price.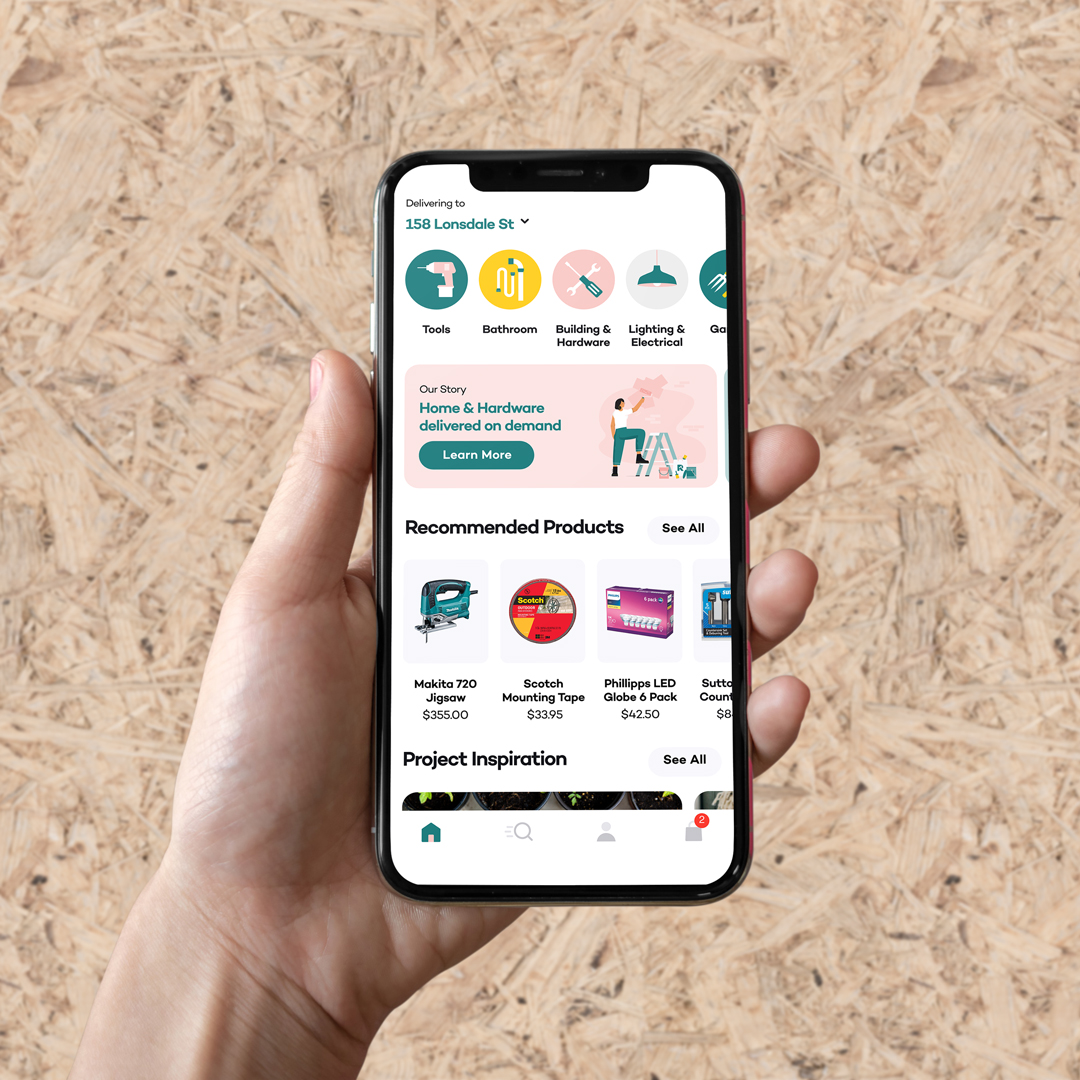 "We give our users the option to have their products delivered within a two hour window. A large majority of our deliveries have been completed within the hour, with some completed in as fast as 35 minutes."
Knowing that a lot of products on the market should only be used by licensed/qualified tradespeople, there are certain mechanisms in place on the app that ensure the products ordered are going to be used correctly and responsibly.
"Our driver partners are required to verify the ID of users who have purchased particular products, before the order is handed to the user," Greg says.
While the app is currently only available in Melbourne, the app model is extremely agile and scalable and the team are constantly expanding its delivery suburbs within Victoria. And the good news for tradies across the country is that there are plans to expand interstate within the coming months.
"We've seen exponential growth on the app, which have been accelerated by the mandatory lockdowns in Victoria," Greg says.
"The response so far has been great! There are a range of segments who have opted in to our service, ranging from trades with different specialties, DIY-ers completing jobs at home, and individuals looking to add some nature to their space by purchasing plants and pots."
"Our goal for the Rendr app is to become an all in one, encompassing app that provides trades with the products they need, as well as a range of services to help trades grow their businesses and get the job done faster."
To find out more or to download the app, check out Rendr here.