COVID lessons from across the ditch
Fergus job management software for trades and services businesses CEO David Holmes shares what Australian construction can learn from NZ lockdown.
During Melbourne's second wave and stage four lockdown in August, the construction industry saw a decrease in jobs of 24% compared to August last year as well as no movement of tradies or materials from Melbourne or regional Victoria.
Unlike the first wave of Australian COVID-19 restrictions, stage four Melbourne lockdown only allowed trades businesses to conduct essential work, meaning jobs created dramatically reduced.
However, as time progresses into November, the silver lining that we saw from the New Zealand lockdown is that there was a really strong bounce back in jobs, which we hope to see in Victoria.
After New Zealand's lockdown lifted, job creation bounced right back as soon as the lockdown lifted and then grew 21% and 6% in June and July respectively, in comparison to the year prior, as tradies got themselves organised to tackle the backlog of jobs.
It's reassuring that trades businesses saw such a huge increase in work, not just bouncing back but excelling the level that they were at the same time last year.
Having had a much stricter lockdown for tradies in New Zealand, with only emergency work permitted, we saw jobs created on our platform dip 46% over four weeks during the first New Zealand lockdown.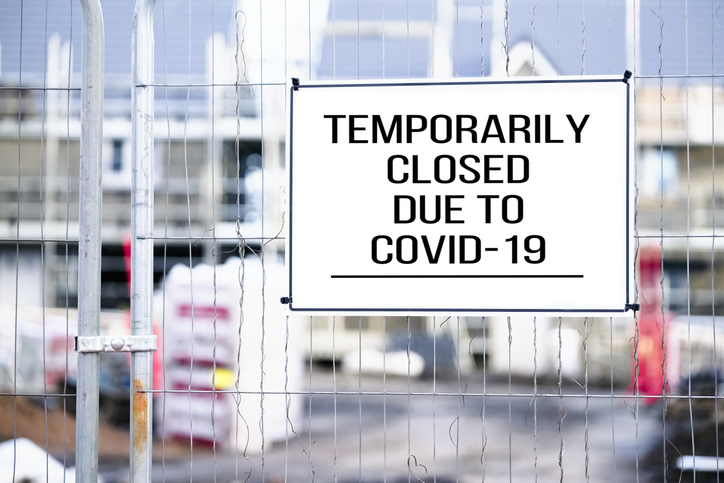 As soon as it was announced that the lockdown was ending, businesses on our platform started scheduling in jobs. New work projects created in New Zealand in the last three days of April were at a record high – a 397% increase compared to the period between March 25 and April 27.
Across both countries, tradies took the downtime to catch up on admin, chase payments, and upgrade their processes and systems. We saw a record amount of views on our TradeHub webinars, which cover subjects like HR, mental health, securing and forecasting cash flow, remote quoting and business continuity. Tradies have never been so ready to work and we're glad we're seeing tradies embrace technology, such as job management software, to make their businesses more efficient.
With this in mind, Australia's JobKeeper scheme has been a fantastic help to many trades businesses looking to keep tradies and apprentices employed. Construction businesses in New Zealand really needed their staff when the lockdowns lifted due to the huge demand and backlog of work.
The key difference between New Zealand and Victoria is that while the New Zealand construction industry was completely shut down, some activity was allowed in Melbourne.
Commercial construction could operate at 25% capacity and five people could work on-site for small-scale businesses. In comparison to the average jobs created in the four weeks prior to Melbourne's stage four lockdown, Victorian jobs created between August 3-30 fell 15% while the week ending August 9 saw Victorian jobs down 14%. On Thursday August 6, the day Melbourne and Mitchell Shire went into lockdown, jobs were down 18% on the previous four Thursdays.
We've seen many small to medium-sized trade businesses using our platform recover quickly since the stage four restrictions were lifted. Providing there isn't another Melbourne stage four lockdown, the majority of short term jobs should be able to catch up this year, with tradies taking less of a break over Christmas and working extra hours to catch up.
If New Zealand is a good indicator, Melbourne's tradies might expect to almost be caught up on work within ten weeks following the lockdown.
The construction industry has introduced social distancing and health and safety protocols to help limit the spread. We created a COVID-19 health and safety checklist for our users and we've seen them become adopted as everyday protocol.
At the beginning of Melbourne's lockdown, creation of contact tracing forms increased 2000% on August 7 compared to the average daily amount over the previous five months. The daily average over August 7-14 saw a 371% increase compared to the average daily amount over the previous five months.
It's important that we continue to take this seriously and not get complacent.
Although we are in a challenging time, trades businesses that upskill and catch up on admin jobs, such as chasing payments or updating their online presence, can then come back stronger and will experience a rush of work as the economy restarts after lockdown.
For more information about Fergus job management software for trades and services, please visit www.fergus.com.