Dulux goes green with the envirO₂ receiving global GreenTag certification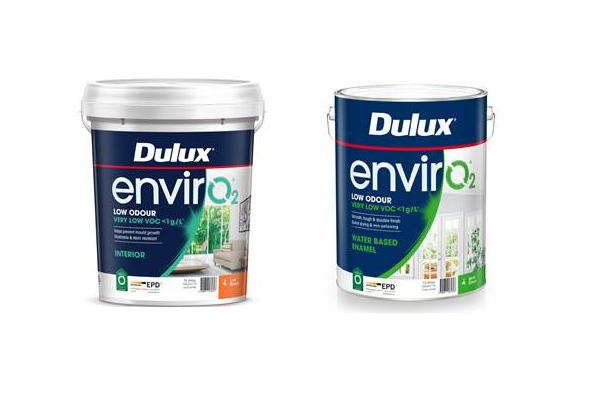 Dulux's envirO₂ range has achieved a PlatinumHEALTH and GreenRATE Level A certification with global GreenTag's product health declarations, making it the only major Australian paint brand to receive the internationally recognised accreditations across the full range.
The envirO₂ is a low-odour paint with a low VOC content at less than one gram per litre. The premium range also has a water-based enamel semi gloss, acrylic sealer undercoat, ceiling flat and interior low sheen and matt paint.
"Some low VOC paints can compromise on performance, but envirO₂ delivers a premium finish that is washable, stain resistant and helps to prevent mould growth without compromising on quality and application properties, such as opacity and finish," Dulux senior brand manager Sue Pham says after receiving the certification.
"Dulux is committed to the ongoing research and development of innovation that reduces the environmental impact of our products, without affecting their outstanding performance. The health and safety of consumers, customers and the environment form a core element of Dulux's business."
Global GreenTag Certification chief executive and program director David Baggs says the GreenTag was in response to, and inspired by, the need to make healthy, planet-aware, ethically sourced and trusted product purchases simple for both industry and consumers.
"Paints don't often list ingredients on the label or in their Safety Data Sheets. But even if they did, how many people would know how or take the trouble to figure out what all that information means?" he says.
"By default, people tend to fall back on whether a product is 'low odour' or not. It's not a great indicator, and consumers would be better informed selecting a product that is eco-labelled."