Why paying attention to specialised resins and coatings is vital for protecting Australia's water infrastructure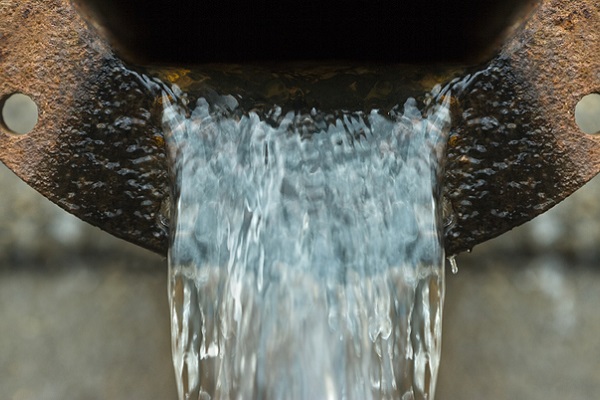 Water supply systems such as dams, tanks and sewage treatment plants provide essential services for Australian communities. And while these marvels of engineering undertake important functions, we must also acknowledge that their quality and longevity play a vital role in maintaining the comforts of modern society.
It is why specialised resins, gels and coatings for asset preservation can be just as important – if not more – as the water infrastructure they serve.
Waterproofing products come in many forms including acrylic based hydro-structural resin, chemical injections and cementitious grouting options.
These products are designed to bear high pressure levels and prevent water from causing infrastructure damage that is often too slow and gradual to notice until costly repairs are needed.
Resins, gels and coatings designed to keep water at bay must also be versatile and resistant to properties other than H2O. For example, water stopping measures utilised for sewage treatment plants and water recycling tanks must contain anti-corrosive properties to withstand the various chemicals associated with these types of infrastructure.
What can go wrong? The ramifications of taking infrastructure protection for granted
No matter how big or structurally solid an infrastructure asset may seem at first, water, chemicals and geological profiles are capable of causing serious structural issues or degradation over time. The effects are costly and often require repairs that affect an untold number of assets.
Large pipes and underground tanks, for example, can be subject to water ingress which can cause ground movement and cracking. The resulting effects can create water permeation that weakens the ground around the structure, accelerating structural degradation.
Chemicals commonly used in water treatment and sewerage plants can quickly degrade concrete linings. Chemicals start eating away at the concrete fines which in turn speeds up the ageing process.
Even infrastructure with reinforced steel is not immune. Without proper protection, the presence of water allows carbon dioxide to enter the concrete and cause a chemical reaction that affects water quality and infrastructure integrity. This is known as 'concrete cancer'.
Large-scale infrastructure projects that involve tunnelling and drilling are also at risk without proper protection solutions. The geological landscape of a tunnelling project, for example, may feature soil structures including large fissures, clay seams, soft shale and wet sandstone.
Issues that impact the soil substrate, such as water seepage, can lead to ground instability that in turn can affect the long-term structural integrity of the asset. Some areas of inner Sydney contain soft sediment deep in the ground where water easily passes through, becoming the catalyst for water ingress into a tunnel cavity or ventilation shaft.
These ever-present risks must all be considered especially after the recent announcement by Deputy Prime Minister and Minister for Infrastructure, Transport and Regional Development Michael McCormack, who committed an additional $2 billion investment into the National Water Infrastructure Development Fund.
Reportedly spurred by ongoing drought, floods, bushfires and COVID-19, McCormack is determined to make it a $100 billion industry by 2030.
For the longevity of Australian infrastructure, it means that it is more important than ever to consider asset longevity using new types of resins, gels and coatings a priority.
Keeping Australia running with the right approach to water protection
A crucial and often overlooked step to infrastructure protection is surface preparation, where it is important to analyse the bond between the original substrate and coating. This can be the difference between quality protection and issues like water leaks or delamination. Mainmark worked closely with Glen Innes Severn Council to re-line the filter ponds and clarifier tank at the
Glen Innes Water Treatment Plant in Northern NSW. A pure polyurea coating was applied to the three filter ponds and clarifier tank which were first primed with a two-part epoxy solution that is specifically designed to improve the adhesion of the polyurea. The new linings are expected to extend the life of the asset for at least another 20 years.
Mainmark also assisted in rejuvenating the external and internal surfaces of a 4.55 megalitre drinking water reservoir in Far North Queensland, where active leaks had been detected. A pure polyurea coating was applied to the internal space and then the external surface was coated with a high grade, graffiti proof, epoxy coating that was selected for its ability to withstand very harsh
environments.
The critical factor in protecting infrastructure is selecting the right water stop material that is fit for purpose. The most effective solutions – ones that maximise longevity and performance quality – respond to what the structure is made of and the chemicals that it is exposed to. Selecting the wrong product is likely to result in failure