Lobster shells can make for stronger 3D printed concrete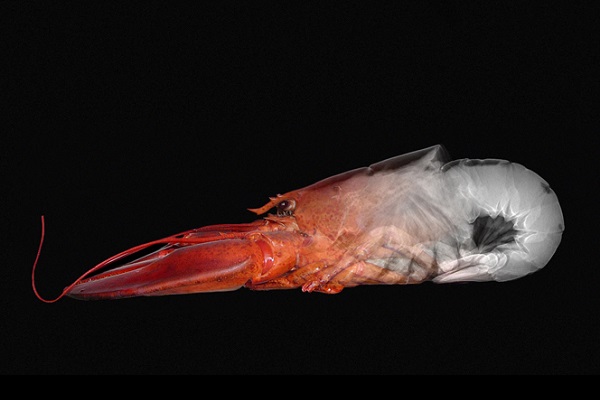 New research from RMIT University, Melbourne, Victoria has found that patterns inspired by lobster shells can make 3D printed concrete stronger, supporting more complex and creative architectural structures.
Digital manufacturing technologies like 3D concrete printing (3DCP) have immense potential to save time, effort and material in construction. The issue is that 3D printing hasn't been able to print concrete strong enough to use in free-from structures.
Researchers at RMIT University looked to the natural strength of lobster shells to design special 3D printing patterns. Their bio-mimicking spiral patterns improved the overall durability of the 3D printed concrete, as well as enabling the strength to be precisely directed for structural support where needed.
When the team combined the twisting patterns with a specialised concrete mix enhanced with steel fibres, the resulting material was stronger than traditionally-made concrete.
Lead researcher Dr Jonathan Tran said 3D printing and additive manufacturing opened opportunities in construction for boosting both efficiency and creativity: "3D concrete printing technology has real potential to revolutionise the construction industry, and our aim is to bring that transformation closer," said Tran, a senior lecturer in structured materials and design at RMIT.
"Our study explores how different printing patterns affect the structural integrity of 3D printed concrete, and for the first time reveals the benefits of a bio-inspired approach in 3DCP.
"We know that natural materials like lobster exoskeletons have evolved into high-performance structures over millions of years, so by mimicking their key advantages we can follow where nature has already innovated."
With the latest technology, a house can be 3D printed in just 24 hours for about half the cost. Construction on the world's first 3D printed community began in 2019 in Mexico. It's also already supporting architectural and engineering innovation, such as a 3D printed office building in Dubai, a nature-mimicking concrete bridge in Madrid and The Netherlands' sail-shaped Europe Building.
The research team in RMIT's School of Engineering focuses on 3D printing concrete, exploring ways to enhance the finished product through different combinations of printing pattern design, material choices, modelling, design optimisation and reinforcement options.
Further studies will be supported through a new large-scale mobile concrete 3D printer recently acquired by RMIT – making it the first research institution in the southern hemisphere to commission a machine of this kind.
Watch the video below to see more about the technology and design: