James Hardie and Futureflip explain five ways to find clients and convert sales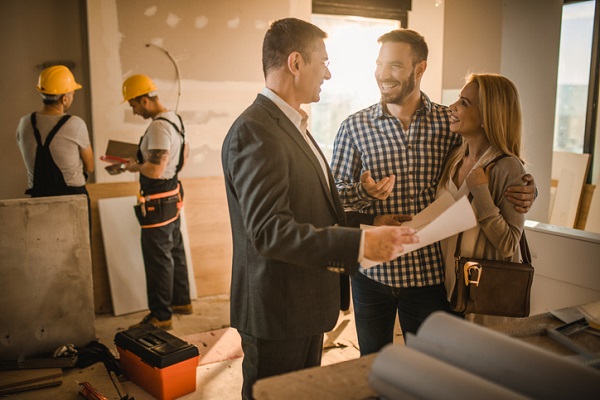 Juggling the day-to-day needs of a business, while also finding and securing new work is a demanding role, so it's important to be as efficient as possible.
"Building new homes and renovating aren't everyday occurrences, so construction companies need to constantly find new customers rather than relying on repeat business," James Hardie ambassador and founder of NSW building firm Futureflip Neil Hipwell explains.
"We've been in business for 12 years and the vast majority of my sales require us to find and win over new clients."
Here, Neil shares some of the new business practices he's developed to ensure his business continues to flourish. What's more, he has created a video with more information on the topic. The video features on James Hardie's Design Ideas site, which is also home to the latest information on the looks that consumers are looking to their builders for help with.
Be confident
The biggest piece of advice I can give is a pretty universal one: be confident.
You can be the best builder in the world, but if you can't make your client believe that, then your talents will be wasted. Remember that you're the expert, you know your business and what it can deliver better than anyone.
I find that confidence comes with preparation. Start by getting a solid understanding of the key points you want to get across to new customers and then practice introducing yourself and the business to a friend or family member. The idea is not to stick to a rigid script, but rather be comfortable in getting the points across. This will make it easier to switch things up if you need to down the track.
Secondly, create a list of questions you anticipate clients will ask and have the answers ready. These could include how long you have been in business, how many homes you have built or if you can provide a specific type of renovation or look.
Word-of-mouth
Your best sales people are happy customers. In fact, Nielsen data shows that 92% of consumers trust recommendations from friends and family more than all other forms of promotion.
Going above and beyond for a client within reason can be seen as an investment in your new business pipeline. Leverage this by asking them to add endorsements to your website, on listings sites and via their and your social media.
Be responsive
Client queries are your foot in the door, so it's important to come back to them as quickly as possible or face the possibility that another builder will jump in and take the lead. Even if you don't have the answer they are looking for, keep the conversation going by thanking them for getting in touch and let them know when you will be able to give them the information they need. It's also important to check in with prospective clients along the way to ensure your brand is front of mind when they come to starting their project.
Do the quote
It's easy to forget that most clients know very little about the construction process and will struggle to know how to compare quotes. Keeping things simple and transparent will help build trust and give the customer the confidence to choose your business.
I always clearly list out what is included and flag any potential extra costs so my clients can make an informed decision. This also helps to avoid budget shocks during the project, which in turn keeps the client happy and more likely to refer you to their network.
Get help
The life of a business leader is a busy one, so when you can get help, take it. Building materials companies offer a range of services, including myHardies offered by James Hardie, which puts customers in touch with builders in their area. myHardies also helps with managing leads and provides assistance with estimating, as well as product information.
To watch the full video, check out the Design Ideas section of www.jameshardie.com.au, which also offers inspiration and info on residential and commercial builds, compliance issues and trends from Hamptons to modern looks. Additionally, register at myhardies.jameshardie.com.au to get access to tools, tips, new leads and expert advice to help you build your business.