GBCA honours sustainability leaders of the future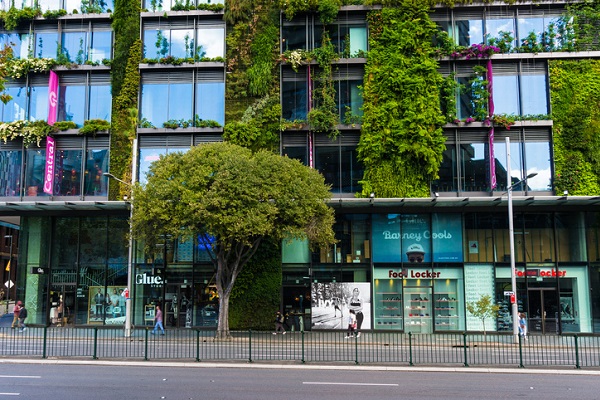 The Green Building Council of Australia (GBCA) has announced the 2021 Green Star Champions and the Future Green Leader of the Year Award winner.
GBCA chief executive Davina Rooney says the Green Star Champions recognition acknowledges the ongoing commitment of leaders using Green Star to deliver sustainable buildings and communities that are healthy, resilient and positive.
"The Green Star Champions are ambassadors for Australian excellence in the sustainable transformation of the built environment. Their vision, enthusiasm and tireless contribution to deliver places that respond to the climate challenge through Green Star can't be overstated," she says.
"They are an inspiration to our industry's future leaders and today we celebrate their work, passion and dedication to lowering emissions through world leading Green Star projects."
When receiving the award, City of Melbourne net zero carbon buildings lead Sarah Reid says it's more of an acknowledgment of her efforts and those of the wider industry.
"I'm delighted to be recognised as a Green Star Champion in 2021. I'm passionate about the potential of our industry to do better, and it's been fantastic to have been involved with so many people and projects who are striving for excellence," she says.
This year, the GBCA also honours HKA associate director Haris Moraitis, a Green Star Champion who left an inspiring legacy through his tireless contribution to GBCA, Green Star and the sustainable building movement.
"Haris volunteered on multiple working groups, most recently Green Star Buildings, and as an assessor reviewed more than 200 Green Star projects. This recognition celebrates his achievements and commitment to progress sustainability," Davina adds.
The entire list of 2021 Green Star Champions are:
Adriaan Window, ANZ Sustainability Practice Leader, AECOM
Alex Rosenthal, Associate Arup Sydney Buildings, Arup
Andrew Bishop, Manager Sustainability Project Delivery, Renewal SA
Andrew Scerri, National Urban Regeneration Manager, Lendlease Building
Axl Driml, Principal Sustainability Manager, Department of Energy and Public Works
Ben Gibbs, Sustainability Consultant, WSP
Chewy Chang, Sustainability Manager, Lendlease Building
Corey Peterson, Sustainability Manager Strategy and Policy Infrastructure Services and Development, University of Tasmania
Darren Teoh, General Manager Sustainability – Real Estate, AMP Capital Investors
David Collins, Associate, Cundall
David Palin, Sustainability Manager – Mirvac Asset Management, Mirvac Projects
Evalin Ling, Probuild
Fin Robertson, Sustainability Specialist, Level Crossing Removal Project (LXRP)
Haico Schepers, Principal, Arup
Haris Moraitis, Associate Director, HKA
Joe Karten, National Sustainability Manager, Built
Margot Black, Head of Sustainability and Community, Charter Hall
Owen Grace, Sustainability Coordinator, Multiplex Australasia