Samsung releases Galaxy XCover 5, built for tough environments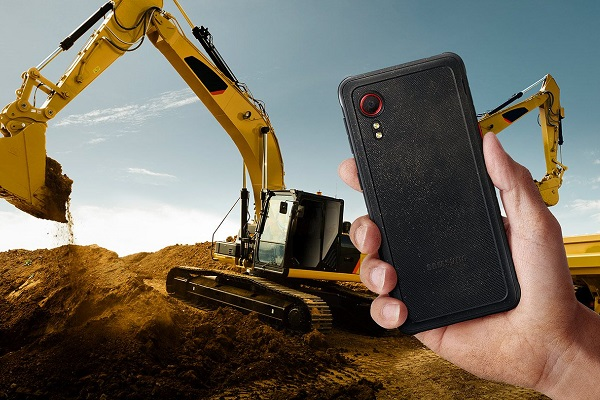 Samsung Electronics has released the Galaxy XCover 5, a rugged yet sophisticated device that aims to meet the demands of an increasingly mobile workplace.
Engineered for the field and factory, the XCover 5 can withstand tough work environments and even works with gloves. It also comes with an easy-to-charge, replaceable battery.
It can withstand drops of up to 1.5m and IP68-rated dust and water resistance means it can be submerged in over a meter of water for longer than 30 minutes with complete protection against dust.
"It's an incredibly strong option for Australian businesses seeking a device that can handle the challenges of demanding workplaces and environments, as well as support their enterprise security requirements for up to five years," Samsung Electronics Australia head of enterprise and government mobile business Danny Mandrides says.
"Samsung has invested heavily in developing its rugged portfolio of smartphones and tablets by combining our heritage in mobile innovation, security services through Knox, as well as hardware design and leadership. The Galaxy XCover 5 extends the range further with improved design and specs, as well as the introduction of Enterprise Edition software maintenance."
He adds that the new cover also comes with security maintenance of up to five years, giving enterprises peace of mind when it comes to longevity.
On top of the security benefits, the Knox Capture and Knox Suite comes with a barcode scanning tool to enrichen potential use cases.
"From helping healthcare facilities and retailers to manage inventory with barcode scanning, to mining and construction workers communicating onsite via the phone's Microsoft Teams Walkie Talkie, with all the robust features that make it durable in even the toughest conditions, the Galaxy X Cover 5 is a truly versatile device," Danny adds.