Blundstone releases the #989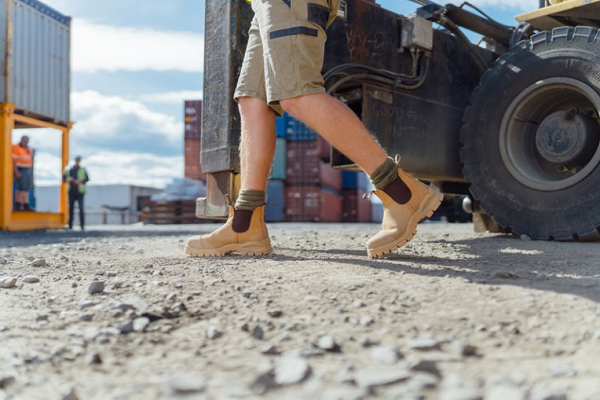 Blundstone has combined its best-selling elastic side safety boot with its popular wheat nubuck leather, creating a lighter weight industrial boot.
Dubbed the #989, it boasts a lot of the benefits of Blundstone's popular boots including a rubber sole which is heat resistant to 300°C, a steel cap toe, TPU bump cap and electrical hazard resistance.
"Our new #989 is a testament to our commitment of providing boots fit for every purpose. Elastic sided boots are what we are famous for, and we know that the #989 will be a favourite of workers who are on the move," Blundstone global work and safety range manager Adrian Blandford says.
"This boot is built for jumping in and out of machinery, putting the pedal to the metal and pull on kick off convenience. An elastic side boot offers great ankle articulation, and combined with our much-loved wheat nubuck leather, the #989 adds a new dimension to our range."
The #989 is also water-resistance and comes with a low-density shock-absorbing PU midsole with an anti-bacterial agent.
SPS Max – CRD technology in the feel and forepart strike zones give it increased impact protection and XRD Extreme Impact Protection in the forepart insert gives users greater impact absorption and comfort.