ANZ construction companies can improve performance with key metrics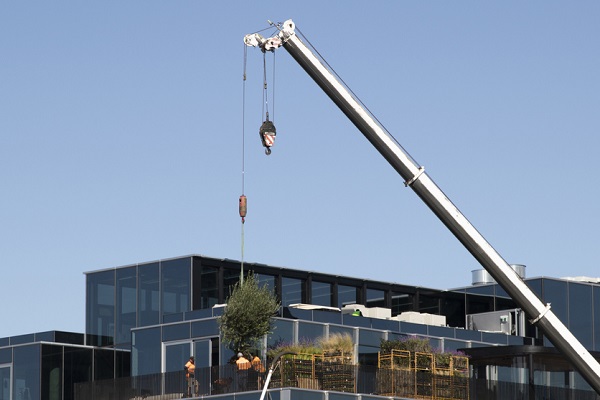 Many companies across the Australian and New Zealand (ANZ) construction industry are using key performance indicators (KPIs) to gauge and compare performance in meeting both strategic and operational goals. However, the construction industry as a whole lacks objective benchmarks or ways to measure excellence across the industry. This is important because what gets measured gets managed and improved.
A recent study commissioned by Autodesk with Dodge Data & Analytics and Censuswide, Benchmarking Construction Industry Workflows, surveyed more than 200 head contractors and subcontractors in ANZ to identify and analyse current processes for project planning and execution.
The report found much of the construction sector lacks objective benchmarks or ways to measure excellence. However, implementing simple KPIs can help improve processes and lead to improved performance and project delivery industry-wide.
The findings also suggest adopting specific processes for project management can help contractors reduce risk and minimise problems downstream.
Gaining insight from data
There are simple KPIs companies of all sizes can start capturing today by using technology that digitises this information and delivers shared access to critical project documentation and data to help project teams collaborate.
In fact, one reason for the absence of industry benchmarks is the lack of centralised data necessary to establish standards.
All contractors who use technology to manage their projects generate data and information. However, many say they don't have a single place to aggregate that information and don't know how to use it in a meaningful way. Analysing data like requests for information (RFIs) and change orders provides useful context and enables contractors to understand patterns of issues in their processes.
Seven activities to produce effective key metrics
The report identifies seven key activities to support the production of effective key metrics that improve performance, processes and project delivery.
1. Identifying construction document errors
Errors at the tender phase of construction documents can ripple through a project. Seeing the issues that arise, and comparing them with previous projects, can help contractors to avoid the same problems in future.
At Autodesk, we wanted to understand how many contractors capture information about errors, omissions and constructability issues at the outset. We also wanted to know about reporting and risk reduction in their projects. The report told us:
Just 38% of respondents capture errors, omissions, and constructability issues in the tender phase of construction documents
Subcontractors are markedly less likely to capture errors, omissions and constructability issues frequently, with only 24% doing so, compared with 46% of head contractors
74% of respondents say it would be valuable or highly valuable if they could capture issues more frequently
Why act on this? Dedicating more time and resources to this phase could help contractors identify potential risks and issues earlier on in projects. This could lead to a reduction in RFIs and change orders downstream, meaning less disruption in scheduling and productivity.
2. Registering errors in RFIs and responses
We also wanted to find out how often contractors log RFIs and responses. The report found:
Half of respondents log RFIs and responses on most projects despite two-thirds saying it's difficult to do
70% of those who log RFIs are likely to report them to senior management as potential sources of risk, but subcontractors are more likely to say they do so than head contractors
Of those surveyed who create a log of RFIs and responses, 85% say it is a valuable thing to do
By using historical data to identify the cause of the RFI and measuring the time to respond, contractors can see where potential breakdowns in communication might happen.
3. Documenting change orders
Amending the original project contract or schedule can cause delays and additional costs. We asked how often respondents collect and document change orders, including turnaround times, root causes and schedule impact. The report found 56% of respondents typically collect and document change orders on over half of projects, with head contractors much more likely to capture this information (65%) than subcontractors (41%).
What's holding people back? Survey respondents told us investing in processes to better capture and document change orders can be too time-consuming and expensive, and they can meet resistance from others or find senior managers that don't support their efforts.
However, of those project owners and clients who do it, 85% say it's valuable to the overall project delivery process.
4. Updating the project schedule
To gain insight into the programming process and the prevalence of good schedule maintenance, we asked respondents how often they updated their schedules. We also enquired about related activities and outcomes, including the financial effect of slippages.
The report found 80% of project owners and clients are carrying added costs from overtime and related issues on at least a quarter of projects due to schedule slippage, with 87% of them needing to extend the project end date.
5. Software for safety & inspections
We asked respondents if, and how, they use software to manage safety and/or inspections for their projects. The findings show:
63% of head contractors and just 42% of subcontractors use software to manage safety and/or inspections on at least half of their projects
92% of all respondents who use software to manage construction safety and/or inspections say it is valuable or very valuable to do so
6. Labour productivity
Effective construction project management is about fostering high levels of productivity on site and in the office. Those surveyed said the following factors had a medium, high or very high impact on labour productivity:
Problems with coordination and communication between project teams – head contractors (86%) and subcontractors (71%)
Problems with the quality of contract documents – head contractors (89%) and subcontractors (62%)
Poor management of the project schedule – head contractors (89%) and subcontractors (71%)
Problems with quality management – head contractors (93%) and subcontractors (67%)
Problems with issue management – head contractors (92%) and subcontractors (68%)
Change orders – head contractors (92%) and subcontractors (65%)
7.Quality and close out
Completing defect lists on the go, instead of at the end of projects, can prove productive. We asked contractors which approach they prefer and if they use software to manage defect lists and close out. Getting off the job isn't always easy, so we also asked respondents about the close out problems they see and the financial impact these can have.
87% of head contractors reported experiencing problems "getting off the job" on at least 25% of their projects
94% say these delays have a moderate, high or very high negative impact on profitability
As an industry, where do we go from here?
The data tells us adoption of best practices around these seven activities is still relatively low, with about half or fewer companies applying them to more than half of their projects, even though the data shows that companies that frequently follow these best practices see them as valuable.
Over the past five years, new technology tools available to contractors and project owners have helped them capture and track critical data and information on construction projects. While metrics such as safety, profit and client satisfaction are vital, they only tell half the story. They won't necessarily help you improve outcomes on future projects and looking for correlations between RFIs and change orders or RFIs and project programmes, for example, can help to better understand the causes of project issues.
By digitally capturing this information, the insights are there, ready for contractors and business owners to review them and improve their processes as a result.
This article was written by Autodesk Construction Solutions industry strategy manager Sumit Oberoi.