Building on standards – Standards Australia August 2021 update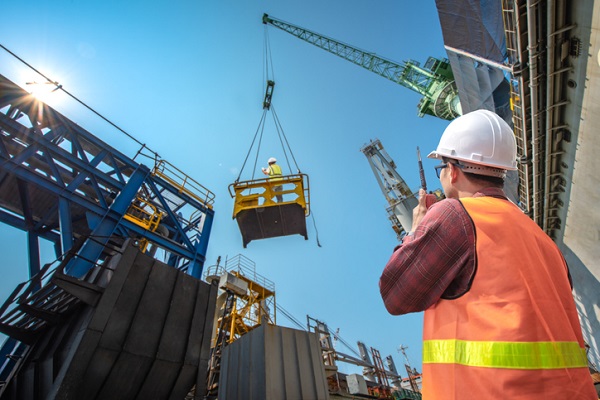 With post-pandemic recovery driving a construction boom, Standards Australia and the building industry committees have been working hard to provide standards that are relevant, up-to-date and deliver guidance for safety requirements.
Earthmoving equipment standards get major overhaul
Australia's current infrastructure boom means you don't have to go far to find a construction site or look hard for earthmoving equipment such as excavators, dumpers, dozers, wheel loaders and skid steers. Less apparent, however, is the complex portfolio of standards that underpin almost every aspect of a building project – from worker and site safety, to the reliability of equipment.
Standards Australia's Technical Committee ME-063 is responsible for developing standards that act as safety benchmarks for earthmoving equipment used in Australia. The standards cover a diverse range of aspects from operator protective structures and seat belts to braking and steering systems. Technology advancement is also driving standards development for innovations such as collision avoidance, autonomy and powertrain electrification.
Since early 2020, ME-063 has been busy undertaking a portfolio refresh to align Australian standards with updated international standards and give the building sector easy access to a contemporary set of earthmoving equipment standards. Around 60 aged standards have been removed and more than 120 standards are now in the pipeline as direct or modified adoptions of ISO standards or new or updated Australian standards. The important work of ME-063 will provide the building sector with more confidence as the standards have been revised to better suit Australian conditions.
Two recent areas of work are:
AS 3450:2021, AS 3450:2021 Earth-moving machinery — Wheeled or high-speed rubber-tracked machines — Performance requirements and test procedures for brake systems (ISO 3450:2011, MOD), was recently published to replace AS 2958.1, Earth-moving machinery – Safety, Part 1: Wheeled machines – Brakes and AS 2958.3, Earth-moving machinery – Safety, Part 3: Roller compactors – Brake systems. The new standard is a modified adoption of ISO 3450:2011, with the addition of an extensive Appendix that provides guidance for in-service brake testing of rubber-tyred and high-speed rubber-tracked machines. It specifically addresses the need from quarrying and mining sectors across the world for guidance on how to 'test' brakes on earthmoving equipment on an ongoing basis.
AS 13031, Earth-moving machinery — Quick couplers — Safety (ISO 13031:2016 MOD) for quickhitches (also known as quick couplers) used on excavators and backhoes to quickly connect and de-connect attachments. This project seeks to amalgamate Australian and international safety requirements for quickhitches into a single reference standard. Using three different sources—ISO 13031, Earth-moving machinery — Quick couplers — Safety; AS 4772:2008, Earth-moving machinery – Quickhitches for excavators and backhoe loaders (which will be withdrawn), and a 2015 NSW Government position paper on the topic—the committee is aiming to harmonise all these documents into one Australian standard that will closely align with ISO 13031 and address safety concerns associated with the supply, install and use of quickhitches.
A pillar of construction
Concrete is one of the most common materials used in frame construction of residential and commercial buildings therefore it is vital the relevant standard is kept up to date.
Standard Australia has recently published the second amendment to AS 3600:2018, Concrete Structures. The objective is to provide engineers with nationally acceptable unified rules for the design and detailing of reinforced and prestressed concrete structures.
The updated standard provides performance criteria regarding finished structures that can be assessed to meet important safety compliance. It also provides guidance for the appropriate design and detail of concrete structures while complying with requirements set out in the Building Code of Australia and National Construction Code.
Standard Australia's Technical Committee BD-002 has spent over 12 months reviewing the standard and carefully considering feedback from users of the 2018 edition. The committee's focus has been to provide consistency throughout the standard and to clarify aspects of the new sections.
The result is a 30-page amendment aimed at improving public safety and lessen the likelihood of costly building defects or increased insurance premiums.
AS 3600:2018, Concrete Structures, incorporating Amendment 2 is available through Standards Australia's own Standards Store or through Standards Australia's authorised distributors. (www.standards.org.au)
Updated wind actions standard
Regardless of where or how a structure is built, if it is to withstand the impact of its surroundings, designers must consider the effects of wind events on the materials used. For decades, AS/NZS 1170.2 Structural design actions – Part 2: Wind actions, has been the Australian and New Zealand building industry's go-to standard for assessing wind loads and their impact on structures. A much-needed revision recently completed by Standards Australia's Technical Committee BD-006, and sub-committee BD-006-02, has taken the standard to a whole new level.
Over the past few decades, big changes have occurred in relation to wind, meaning some of the requirements outlined in the standard were no longer relevant. For instance, new anemometer stations installed across Australia and New Zealand are generating new wind measurements that can assist designers. Climate change is impacting weather patterns, producing storms of greater strength. Additionally, new types of wind-sensitive structures, such as solar farms and mobile phone towers, are being built, requiring new shape factors so designers can calculate wind loads.
AS 1170.2:2021 addresses these areas but also covers much more. Some of the additions are:
New wind measurements taken from newly installed stations
The introduction of a 'climate change multiplier' to allow future adjustments to the design wind speeds, particularly for regions affected by tropical cyclones
Changes to regional boundaries and wind direction multipliers for Australia
Changes to regional boundaries, wind speeds, direction multipliers and 'lee effect' zones for New Zealand
Increases in wind speed multipliers for structures exposed to over-water winds
New information for the dynamic response of towers and masts with headframes (such as lighting and mobile phone towers)
More accurate data for the cross-wind dynamic response of tall buildings, poles and chimneys of circular cross-section
New shape factors for arched and domed roofs, conical canopies, and ground-mounted solar panels
AS/NZS 1170.2:2021 Structural design actions – Part 2: Wind actions, is available through Standards Australia's own Standards Store or through Standards Australia's authorised distributors. (www.standards.org.au).