Australia ranks 15th in best countries for construction workers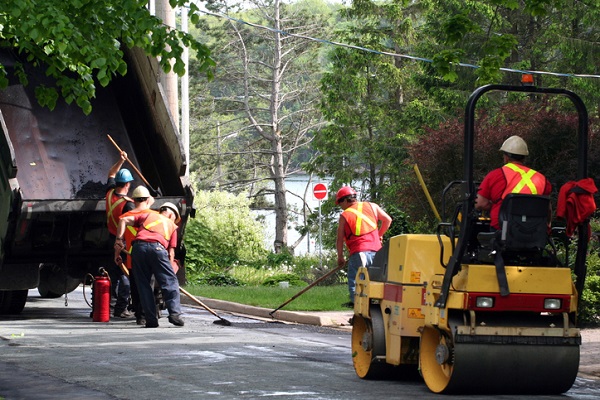 Many employees are looking forward to 2022, when sites will fully reopen, companies will resume making equipment rentals, and construction jobs will return. With a new wave of employment openings, now is an excellent moment to explore a career in construction.
As we surge through a post-COVID world, it is worth investigating which countries are vying for explosive growth in the construction industry—and where construction workers are safe, in demand, and receive a fair and respectable wage.
With that in mind, Workwear Guru set out to locate the best places in the world for construction workers to prosper. This study considered three major factors for ranking the best countries for construction workers including:
the average salaries in construction, safety, and cost of living in each country/state.
Key Findings
Switzerland, UK, Belgium, US and Canada are the top five countries for construction workers
The highest average salary for construction workers among all countries worldwide is $79,159 (Switzerland) while the lowest average salary is $875 (Uzbekistan)
Poland has the lowest incident rate among all countries with only 4% of workers stating they've been injured while working, whereas Myanmar has the highest incident rate of 58%
Although the UK has an almost identical cost of living index and similar salary average with the US and Canada, it's the lower incident rate of 8% that places it higher on the list
Australia has the world's 12th highest cost of living, with the United States and the United Kingdom following behind. It also maintains the same position (12th) for the average salary in the industry when compared to other countries.
Bermuda, Switzerland, and Norway have the highest cost of living index. Switzerland & Norway have also high salaries in construction that help them rank in the top 15, whereas an average salary in construction of only $11,300 puts Bermuda in 113th place.
The worst places to work in the industry were Yemen and Uzbekistan for low salaries and Myanmar and Uganda for dangerous conditions.
Which is the Best Country for Construction Workers?
The future of the worldwide construction industry appears promising, forecast to reach $10.5 trillion by 2023 and employing more than 220 million people or 7% of the total global employment. The primary drivers of this market's growth are rising home starts and increased infrastructure as a result of increasing urbanization and population expansion. (Global Construction Industry Growth Prospects) (researchandmarkets.com)
Work Wear Guru takes a look at which countries are dominating the construction market and provide the best opportunities for construction workers.
Australia ranked 15th out of all countries, trailing countries like Switzerland, the United Kingdom, United States, Canada, Singapore and China.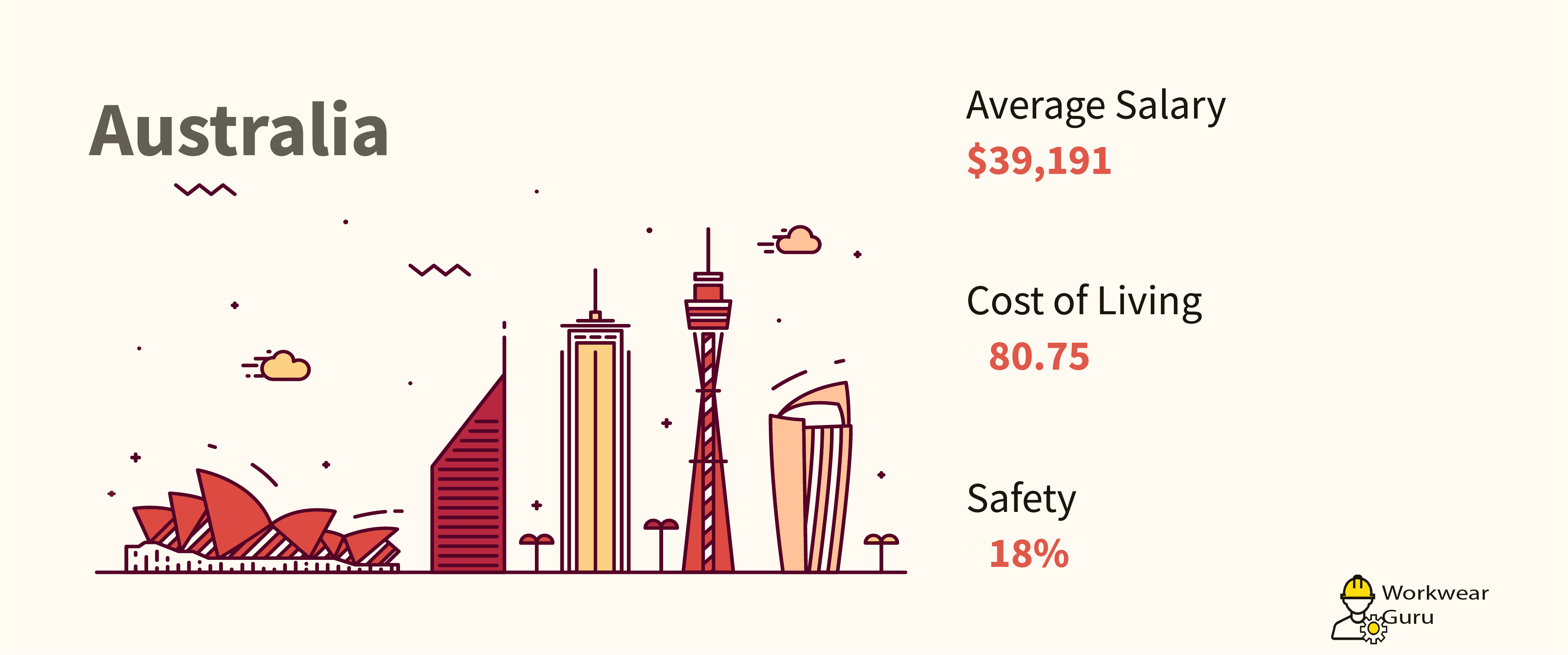 Methodology
This study considered three major factors for determining the best countries for construction workers:
Cost Of Living
Our study took into account the cost of living for each country in the world, using Numbeo's and worldpopulation's Cost of Living index. This index adjusts states and cities for rental, transportation, grocery costs, and other elements that impact the quality of life for a construction worker in a specific country. Countries with higher living costs scored lower in the study.
Salary 
Higher salaries are a good indicator of a competitive and skilled labor market. Using data from Salaryexplorer, we compared the average salaries for construction workers and adjusted them based on the cost-of-living index for each country. The higher the average salary, the higher the country rated.
Safety: 
The importance of safety in construction sites cannot be understated. Considering that construction is perpetually among the most dangerous industries, with 250 incidents per 10,000 FTE, the benefits of having a safe construction site go far beyond the obvious.  Using data from Lloyd's Register Foundation, the safety for world and EU countries was measured by percentage of people who answered YES to whether they've been seriously injured while working.
On the other hand, safety for US states was measured using BLS data which presents the number and frequency of work-related injuries and illnesses recorded by employers under OSHA.
Note: Salary, cost of living and safety were equally weighted when ranking countries/states.