Australia's worst timber, steel shortage in four decades leaves builders on their own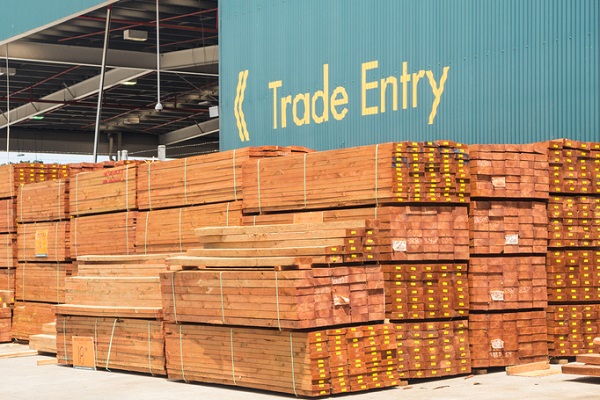 Pandemic-related international supply chain issues have left Australia with a debilitating downside to its earlier than anticipated economic revival: the country now faces its worst material shortage in over 40 years, with the construction sector struggling to find innovative solutions.
Also impacting the shortage is the unprecedented demand for work spawned by a combination of record-low interest rates and the federal government's HomeBuilder scheme stimulus, which the Housing Industry Association forecasts to drive more than 143,700 new builds this year.
Additionally, environmental factors such as extreme rainfall and flash flooding across certain regions, particularly Queensland, have impacted suppliers' ability to transport materials around the country.
Hansen Yuncken, an Australian owned and operated construction group, construction manager Scott Brumfield says: "Delays in sourcing materials, from international suppliers especially, is not a new issue for Australia, given its geographical location, but one exacerbated by COVID-19 among other factors and we now have a crisis on our hands.
"Steel prices have risen by 15% which is a significant increase when you're talking about large scale, multi-million-dollar projects, with lead times taking up to eighteen months.
"In terms of our large-scale projects like Adelaide's SkyCity casino expansion, which used 2200 tonnes of steel, and the redevelopment of Adelaide's Her Majesty's Theatre, which used 950 tonnes, the rising price of steel has significantly lifted overall project costs."
He adds that the Hansen Yuncken team has been able to carry out its project works while remaining under budget.
"It is almost inevitable this will be an ongoing issue so addressing it now will actually benefit the industry, and therefore Australia's economy, long term," Scott says.
"Australia's best insurance is providing support for local capacity of steel production which the federal and state governments have been doing well to promote – more efforts toward supporting local producers would certainly help."